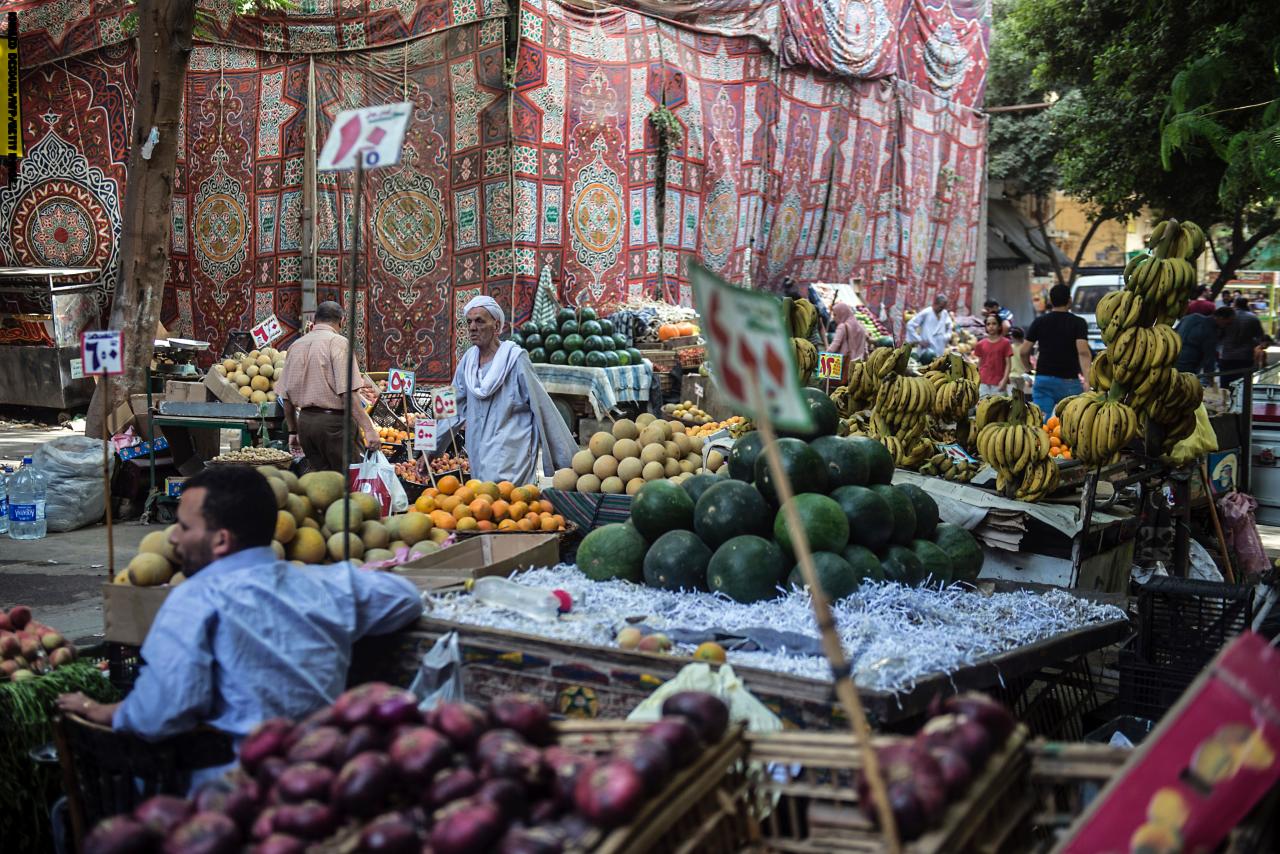 The annual consumer price inflation in Egyptian cities rose from 32.7 percent in May to 35.7 percent in June, its highest rate ever, according to data from the Central Agency for Public Mobilization and Statistics (CAPMAS) on Monday.

The data showed that the annual inflation rate recorded 36.8 percent for June 2023, compared to 33.7 percent for May and 14.7 percent for June 2022.
The general consumer price index for the reached (177.6) points for the month of June 2023, recording an increase of two percent compared to May 2023.
Reuters polled 12 analysts whose average forecast was that annual urban consumer inflation would rise to 34.5 percent in June from 32.7 percent in May, just below the record high recorded in 2017.
CAPMAS said that the reasons for this jump is the increase in the prices of the meat and poultry by 3.3 percent, the fish and seafood by 2.9 percent, dairy, cheese and eggs by 0.4 percent, the oils and fats by 0.2 percent, fruit by 5.7 percent and sugar/sugary foods with 1.4 percent.
The prices of coffee, tea and cocoa increased by 4.4 percent, mineral and carbonated water by 3.3 percent, cigarettes by 18.4 percent, fabrics by 2.1 percent, and the ready-made clothing by 2.1 percent.
The prices of actual housing rental increased by 0.6 percent, housing maintenance and repair by two percent, household appliances by 4.9 percent, glassware, cutlery and household items by 2.9 percent, vehicle purchases by 2.9 percent, and transportation services by 0.5 percent.
Although the central bank of Egypt is under pressure to raise interest rates to curb inflation, it left interest rates unchanged at its most recent meeting on June 22.
The bank has raised interest rates by a total of 1,000 basis points since March 2022.
Egypt, which relies heavily on imports, suffers from a rise in the prices of goods and services as a result of the devaluation of the Egyptian pound against the US dollar, and difficulties in currency flows.