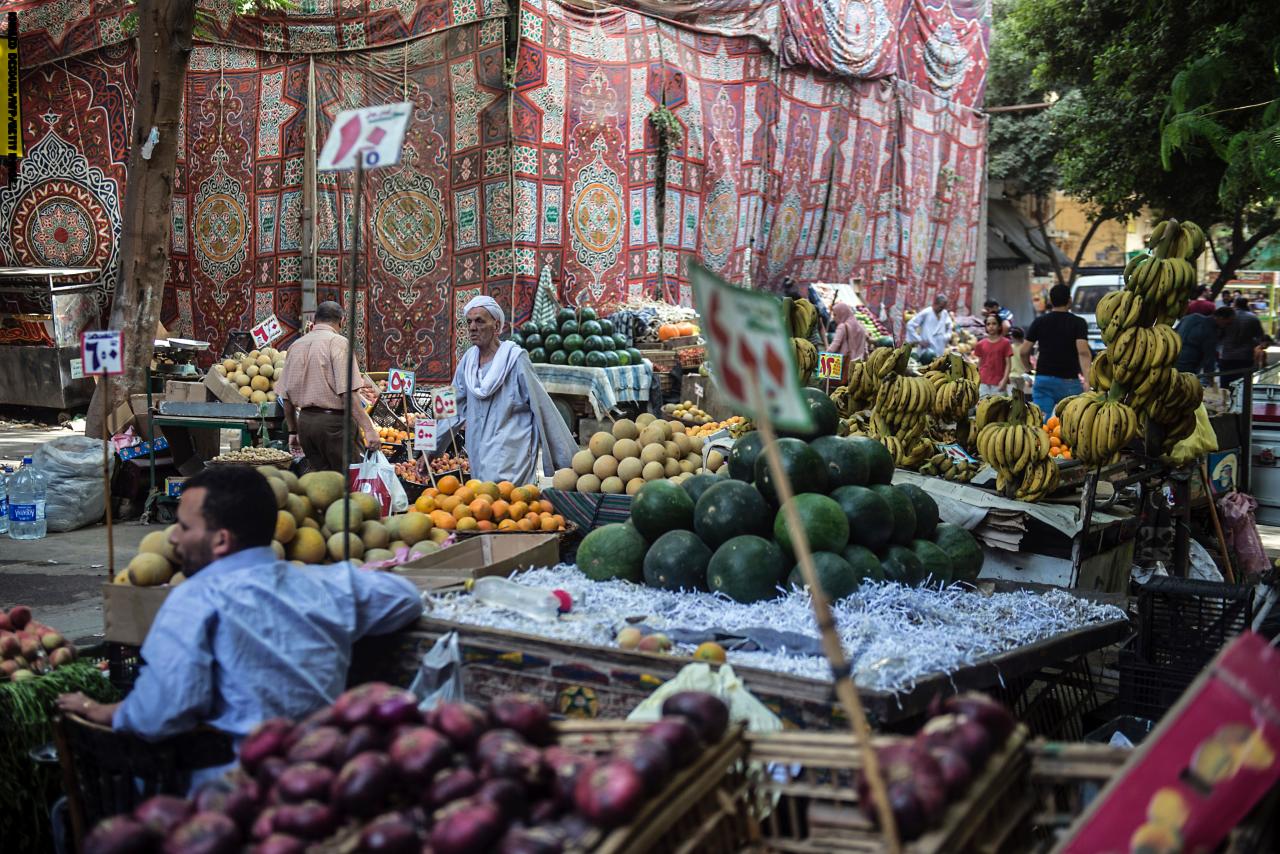 The annual inflation rate in Egypt rose to 32.7 percent in May, from 30.6 percent in April, according to data published by the Egyptian Central Agency for Public Mobilization and Statistics (CAPMAS) on Saturday.
CAPMAS announced in a statement that the monthly inflation rate increased by 2.7 percent in May.
It added that the general consumer price index across the country last month reached 174.1 points, registering an increase of 2.7 percent from last April.
The agency attributed this rise to the increase in the prices of cereals and bread by 4.6 percent, meat and poultry by 2.1 percent, seafood and fish by 9.8 percent, and oils and fats by 5.9 percent.
Egypt, which relies heavily on imports, suffers from a rise in the prices of goods and services as a result of the devaluation of the Egyptian pound against the US dollar, and difficulties in currency flows.
Earlier, credit rating institutions noted a rise in financing risks to Egypt, with the rise in its future needs.
As a result of these risks, the Standard & Poor's credit rating agency revised Egypt's outlook from stable to negative, while the Fitch agency downgraded Egypt's credit rating from B+ to B with a negative outlook as well.
The Egyptian government is trying to counter high demand for US dollar via new sources of foreign currency.
One of these efforts is establishing a company for Egyptians expats to invest their savings in various economic activities in the local market. This aims to achieves a high return for them, and increases direct investments.
The Egyptian government is also working to save the US dollar by completing the steps of commercial dealings with Russia in local currencies, and expanding to include China and India.