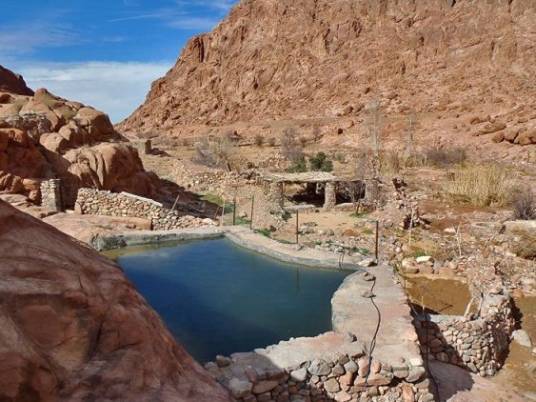 A tourist bus exploded on Sunday at the Taba land crossing in South Sinai, the Foreign Ministry's media official said.
"The bus carrying tourists, mainly Korean, was waiting in line to pass through the crossing when its front part exploded," the official said, adding that three died in the explosion, including the bus's Egyptian driver, and 14 others were injured. MENA reported that Ahmed Kamel, spokesperson of the Health Ministry, declared the death toll had moved up to four dead. The agency quoted a security source saying the explosion took place 200 meters away from Hilton Taba Hotel.
The bus had stopped several times during its journey from Cairo to Saint Catherine, the Foreign Ministry official said and added that investigations were underway to determine the cause of the explosion
The Sinai Peninsula has seen a rising tide of attacks against police and army units primarily carried out by extremist groups since the ouster of forrmer President Mohamed Morsy from power last year.
Tourism Minister Hesham Zaazou cancelled a visit to Luxor and headed to Sinai to follow up on developments.
Edited translation from Al-Masry Al-Youm and MENA