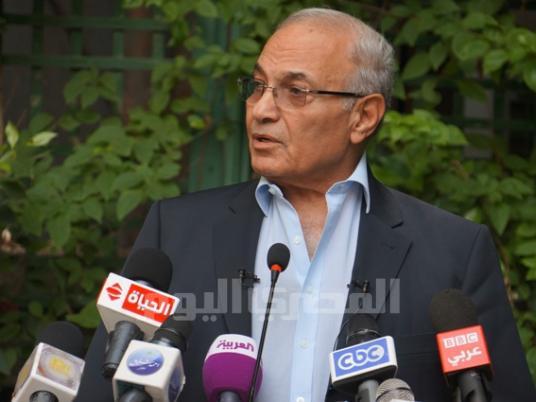 A judge will soon begin investigating profiteering and corruption accusations that an MP has leveled against presidential hopeful Ahmed Shafiq, state-owned news agency MENA reported Sunday.
Abdel Moez Ibrahim, the president of the Cairo Court of Appeal, has assigned Judge Osama al-Saady to investigate the complaint MP Essam Sultan filed against Shafiq.
In the complaint, Sultan, the vice president of the Wasat Party, said Shafiq had sold 40,238 square meters of land to Alaa and Gamal Mubarak, the sons of ousted President Hosni Mubarak. Sultan alleged that the sale was for LE0.75 per square meter, but the real value set by the government was LE8 per square meter, the complaint reads.
The land belonged to the Pilots Association, which was chaired by Shafiq at the time.
Earlier this month, Shafiq refuted the accusations, accusing Sultan of being a former state security informant.
Sultan previously proposed the controversial law that would have banned Mubarak's top former officials from running for president. Shafiq was Mubarak's last prime minister and a former air force commander.