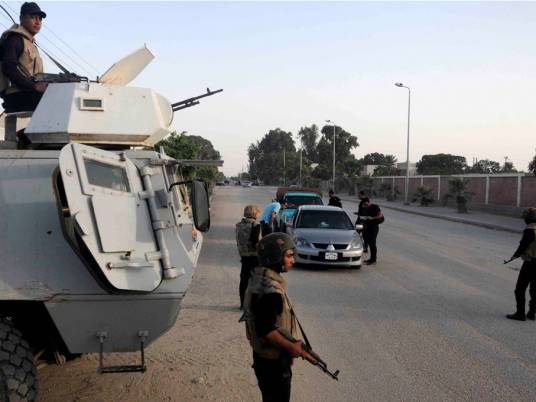 A security source said that the interrogations of those arrested in Sinai in the last military campaign have proven that there are ties between the extremists in Sinai and foreign intelligence bodies.
The same source told Al-Masry Al-Youm that the investigation carried out by the general and military intelligence bodies has shown that the extremists have ties to elements in Afghanistan and Pakistan, as well as in Gaza.
Investigations are moving forward in order to provide a basis for arresting several of the leaders of these groups in Sinai, the source added.
The source also said that approximately half of the extremists in Sinai entered Egypt during the rule of ousted President Mohamed Morsy. He added that the places where they are hiding have been located and that several of these hideouts have been stormed by security, leading to the arrest of 38 extremists so far.
The source also denied claims that the intelligence bodies and the police have randomly arrested some members of Sinai tribes, and added that those arrested face charges of committing terrorist attacks against the police and the army.
The source also emphasized that the security forces are grateful for the help from Sinai residents in providing them with information, helping them tighten the noose on armed extremists.
Edited translation from Al-Masry Al-Youm