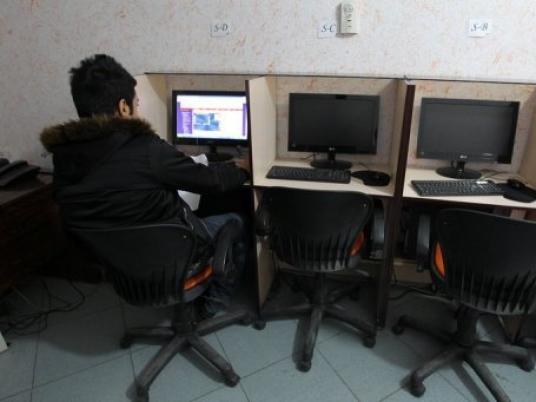 A parliamentary committee will look into the death of an Iranian blogger in police custody, an Iranian lawmaker said on Sunday, following international condemnation of the incident.
Sattar Beheshti, 35, was arrested in his home on 30 October, rights groups said, after receiving death threats due to his anti-government blog. He died in custody, possibly as a result of torture, Amnesty International said in a statement last week.
On Sunday, deputy parliament speaker Mohammad Hassan Abu-Torabi Fard said a special committee would investigate Beheshti's death, according to the Mehr news agency.
"The national security and foreign policy committee of Parliament has investigated this topic and has formed a committee in this regard," Abu-Torabi Fard was quoted as saying by Mehr.
Conservative and outspoken lawmaker Ahmad Tavakoli, who represents Tehran, criticized Iran's judiciary for being silent on Beheshti's death.
"I recommend that instead of dealing harshly with bloggers, you go after corrupt officials," Tavakoli said, according to Mehr.
Iran has rejected criticism of its human rights record in the past as political and motivated by Western opposition to the Islamic Republic. But its leadership has taken action on other allegations of mistreatment of prisoners.
In 2009, Supreme Leader Ayatollah Ali Khamenei ordered the closure of the notorious Kahrizak detention center. The order was given because the center could not preserve "the rights of detainees", said legislators at the time.
Media is tightly controlled in Iran and blogging has become one of the few outlets — albeit a risky one — for criticizing the state.
Iran clamped down on dissent after mass protests against the disputed re-election of President Mahmoud Ahmadinejad in 2009. Iranian authorities have acknowledged three people arrested in the post-election unrest were killed in custody.
Beheshti's family initially gave interviews to media outlets on the circumstances of his arrest, but the International Campaign for Human Rights in Iran said on Thursday it had not been able to contact them in recent days and believed the family had been ordered by authorities to keep silent.
The Committee to Protect Journalists (CPJ) said on Friday Iran must immediately explain Beheshti's sudden death, and that the government must "halt its intense harassment of the victim's family."
The day before his arrest, Beheshti said he had been threatened.
"They sent me a message saying, 'Tell your mother she will soon be wearing black because you don't shut your big mouth,'" Amnesty quoted him as saying.