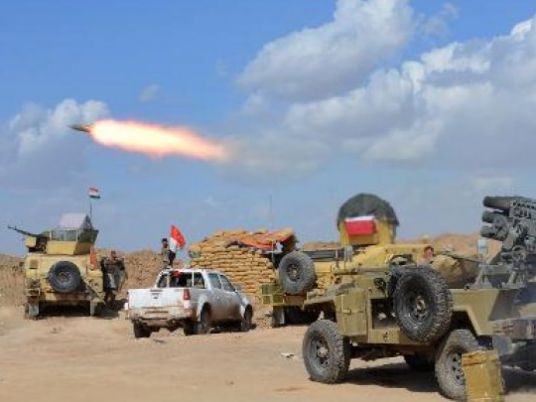 Iraqi forces said they thwarted a third attempt by Islamic State militants to break through their defensive lines east of the city of Ramadi overnight on Thursday.
Police and pro-government Sunni fighters exchanged mortar and sniper fire with the insurgents across the new frontline in Husaiba al-Sharqiya, about halfway between Ramadi and a base where a counter-offensive to retake the city is being prepared.
Ramadi fell to the militants on Sunday in the most significant setback for Iraqi security forces in nearly a year, calling into question the U.S.-led strategy to "degrade and destroy" the Islamist group.
The militants are now seeking to consolidate their gains in the surrounding province of Anbar by pushing east towards the Habbaniya base where Iraqi security forces and Shi'ite paramilitaries are massing.
"Daesh is desperately trying to breach our defences but this is impossible now," Police major Khalid al-Fahdawi said, referring to Islamic State. "We have absorbed the shock and more reinforcements have reached the frontline. They tried overnight to breach our defences but they failed. Army helicopters were waiting for them."
Habbaniya is one of only a few remaining pockets of government-held territory in Anbar, and lies between Ramadi and the town of Falluja, which has been controlled by Islamic State for more than a year.
Local officials say the militants want to join up the two towns and overrun the other remaining government holdouts, strung out along the Euphrates river valley and the border with Jordan and Saudi Arabia.