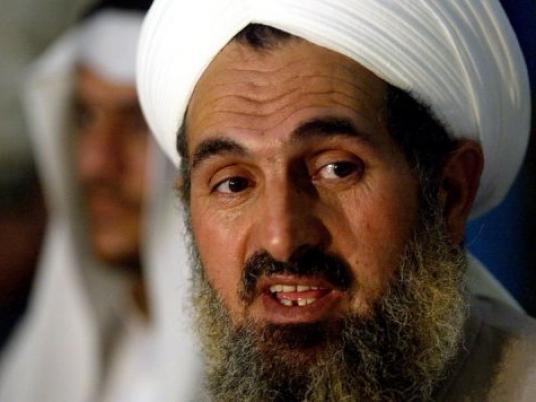 A Sunni religious leader who called on Iraqis to fight US troops but has more recently advocated national reconciliation was wounded by a car bomb as the Eid al-Fitr festival began in Baghdad on Sunday.
Mehdi al-Sumaidaie was travelling in west Baghdad after leading prayers on the first day of Eid, which marks the end of the holy Muslim fasting month of Ramadan, when the attack occurred.
"A car bomb targeted the convoy of Sheikh Sumaidaie after he left a mosque in Yarmuk," an interior ministry official said, referring to a neighborhood in the capital's west.
The official, who declined to be identified, said Sumaidaie and four of his bodyguards were wounded in the blast.
The religious leader's cousin Ibrahim al-Sumaidaie, a Baghdad-based political analyst, confirmed his relative was wounded.
"Gunmen driving a car tried to cut off Sheikh al-Sumaidaie's convoy, and when the convoy came to a halt, another car driving fast crashed into his car and blew up," Ibrahim al-Sumaidaie told AFP.
"He was transferred to intensive care at Medical City hospital, where they performed surgery to remove shrapnel from his head."
Sumaidaie was formerly the head of a Salafist group that called for attacks against US troops, before their departure from Iraq at the end of last year, but he later fled to Syria.
He returned to Iraq last year, and has since called for national reconciliation.
The Eid al-Fitr festival began on Sunday for Iraq's Sunnis and some Shias, but other Shias, particularly followers of the country's most senior Shia cleric Grand Ayatollah Ali al-Sistani, will observe one more day of fasting before beginning Eid celebrations.
This Ramadan has been a particularly violent one in Iraq — at least 411 people have been killed in attacks, according to an AFP tally based on reports from security and medical officials.