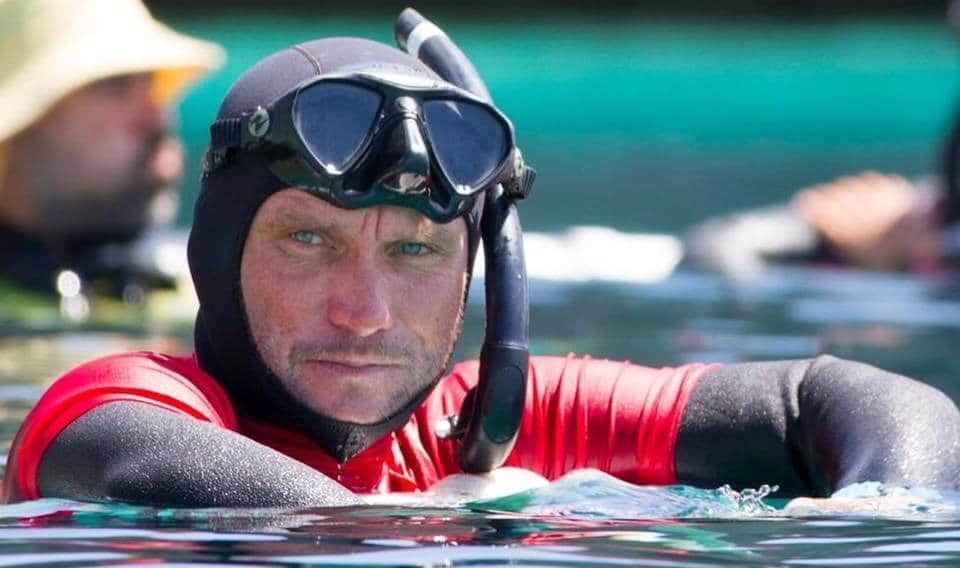 An Irish man died Saturday free diving at the Dahab Blue Hole off the Egyptian coast.
Dublin-native Stephen Keenan was reportedly providing safety cover for a female free diver attempting to dive the arch.  Amid assisting the woman Keenan suffered an in-water blackout, his diver's blog said in a statement.
The Blue Hole arch is a 26m / 85ft long tunnel at a depth of 56m / 184ft and is often seen as quite a challenge due to its depth and requirement to swim for quite a distance through it.
The Department of Foreign Affairs said they were aware of the case and have offered consular assistance to the man's family, the Irish Times reported.
Details have yet to surface regarding the circumstances surrounding his death.
Keenan, 39, had been active in the Freediving community since 2009 when he discovered the sport in Dahab.  He went on to co-own one of the world's most dynamic Freedive schools – Dahab Freedivers – as well as set a number of Irish National Records.
Keenan was an AIDA, PADI and EFR instructor trainer, he has taught and coached hundreds of divers in Dahab, Spain and the Philippines. He was best known for his role as Chief Of Safety for a number of the Vertical Blue Freediving Competitions, as well as regularly providing safety at Freediving competitions across the world.
The Red Sea resort, on the east coast of the Sinai Peninsula, is hugely popular among divers from all over the world.
The Blue Hole is a prominent diving spot that has claimed the lives of as many as 130 people over the last 15 years.