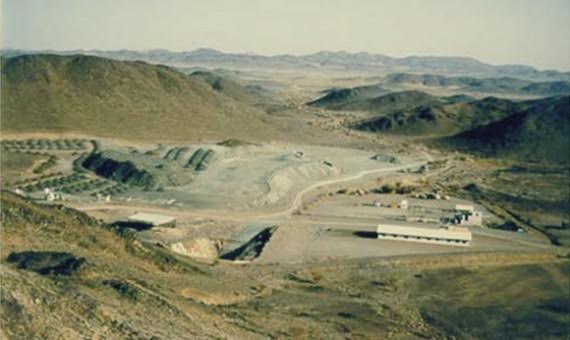 Islamic texts dating back to the Bahri Mamluk era were discovered on Wednesday during an archaeological dig carried out by an Egyptian mission, according to a statement by Assistant to the Minister of Antiquities Mohamed Abdellatif. The ancient engravings were found in an area known as the 'Golden Triangle' on the Red Sea coastline.
Bahri Mamluk, of Turkish origin, was a Mamluk dynasty that ruled Egypt from 1250 to 1382. 
The Islamic inscriptions were discovered engraved on the wall of a cave located in the Golden Triangle area, the Ministry of Antiquities' press release reads.
The Golden Triangle area is comprised of Safaa and Qusseir, two cities at its base, and the Upper Egypt city of Qena at its top.
Mohamed Tuni, an archaeologist at the Islamic and Coptic Antiquities Department on the Red Sea, said that the texts uncovered include two sections: the first reads "No God except Allah", while the second reads "God has returned back the poor slave Youssef Bin Hatem Alshati to his family in 755 of Hijra. May God forgive him and his parents and all the Muslims, Amen."
Some of the inscriptions, however, have eroded.
The cave where the engravings were found had been a resting place for traders and those on pilgrimage, to protect them against the heat.
Abdellatif concluded in his statement that the ministry is considering including the cave in Egypt's antiquities list as an effort to preserve it and restoring the engravings.