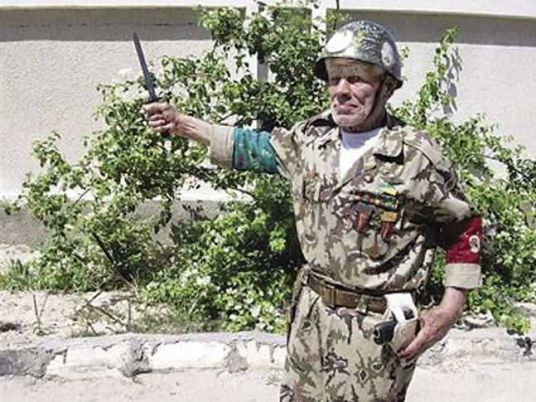 Thousands in Ismailia bid farewell to Mohamed Khalifa on Tuesday, a man well-known for having fought against the British troops during Egypt's occupation.
Khalifa came to Ismailia from Monufiya in 1936 and shared the anti-British sentiments of its citizens. He joined the so-called "popular resistance" in his youth, lurking around the occupying troops across the province.
One incident in particular earned him his fame among the public. He led a sheep to a tree by the side of a main road in the province and climbed the tree. Once a weapons-laden British vehicle approached, he threw stones at the sheep which ran across the road, prompting the car to stop. Khalifa immediately jumped out of the tree, charged the driver, killed him and took over the vehicle.
Khalifa also fought against Israeli troops in Ferdan and Qantara.
A Saudi prince later presented Khalifa with a golden pen, which the latter then gifted to late Egyptian president Anwar al-Sadat, who used it to ink the 1979 peace treaty with Israel.
Khalifa was also recognized by late president Gamal Abdel Nasser and received several badges from subsequent Ismailia governors.
Ismailia governor Yassin Taher has decided to name one of the province's streets after Khalifa.
Edited translation from Al-Masry Al-Youm