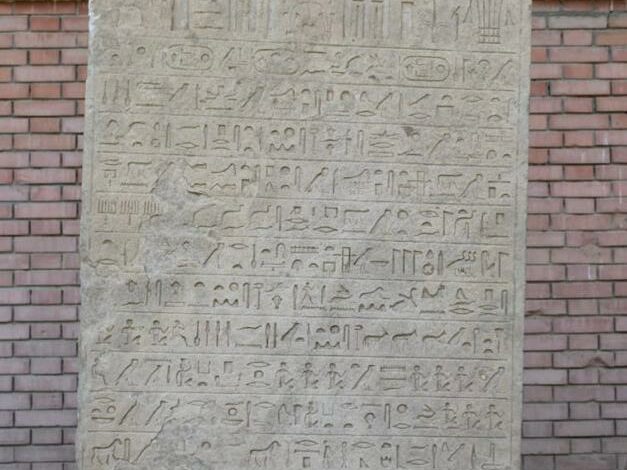 The Secretary-General of the Supreme Council of Antiquities Mostafa Waziry announced Monday said that the Museum of Antiquities in Ismailia on Friday received a sandstone stela dating back to the 26th dynasty.
The round topped stela was found in Ismailia on Thursday by a citizen preparing his land for cultivation.
Waziry pointed out that the stela is one of the border stelae that the Pharaoh erected during his military campaigns towards the east.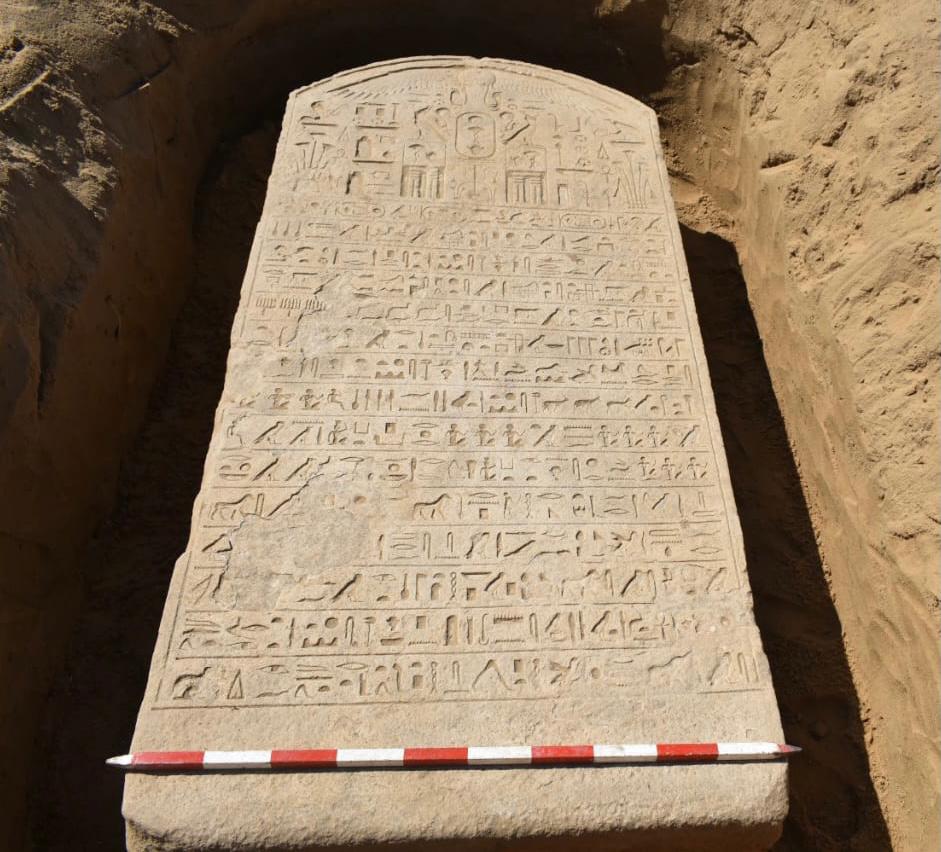 This stela has a winged sun disk and a cartouche of the fifth king of the 26th dynasty king Wahibre,