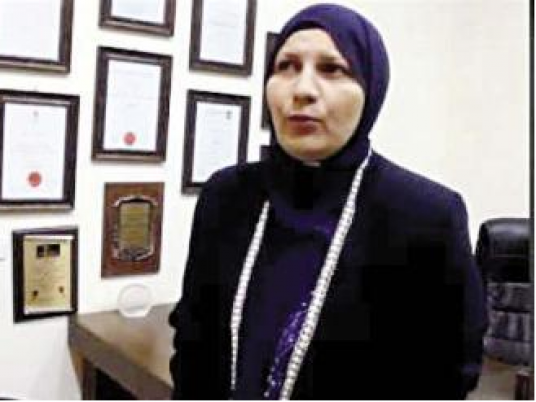 The Committee for the Appointment of Judges in Israel, headed by Justice Minister Ayelet Shaked, appointed Hanaa al-Khatib as the first female judge to a Muslim religious court.
Israeli newspaper Yedioth Ahronoth reported that four Arab judges had also been appointed, but Khatib was the first woman to hold the post.
According to the newspaper, Khatib is an expert on personal status law and Sharia law provisions. She is from Tamra city in the northern occupied Palestinian territories, is married and has four children.
Women are not usually allowed to hold posts in religious courts in Israel. Khatib, who will wear hijab in Israeli courts, was appointed after a long struggle petitioning the Supreme Israeli Court since 2000 to allow the appointment of a woman to the post.
"The committee met in the Knesset and unanimously elected Hanaa al-Khatib. I think we have achieved justice in the institution that seeks justice. We have chosen a woman for the first time as judge and I think this step should have been taken place before," she said.
"This step is a great news for Arab women in particular and the Arab community in general. I am surprised by this appointment and I hope it will be a good step in preparation for the selection of other women to fill positions," Khatib mentioned.
MP Aida Touma, a member of the Knesset on the Arab List, said the appointment of Khatib as the first Arab female judge is a historic step for the feminist movement in the country.
About two years ago, the Israeli government opposed a bill propsing the representation of women in judicial positions in religious courts.
Edited translation from Al-Masry Al-Youm