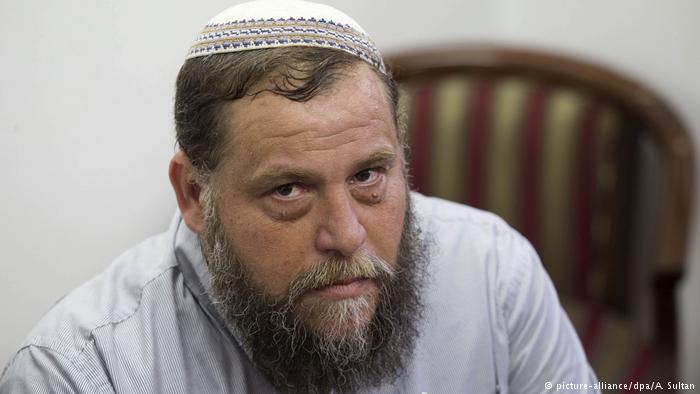 Israeli police have arrested 15 Jewish extremists accused of threatening Arab men dating Jewish women, officials said Sunday.
Among those taken in for questioning was Benzi Gopstein, the leader of the right-wing extremist group Lehava, according to Israeli radio.
Arrests were made across Israel, including Jerusalem and the occupied West Bank.
Read more: Lehava members have been arrested before
"Fifteen suspects known to the police as active in the Lehava organization were arrested or detained for questioning during the night as part of a police investigation on suspicion that they acted to locate and threaten (Arab) minority members with connections to Jewish young women or girls," a police statement said.
"The members of this organization attempt to push the borderline of what is acceptable, but when it came to assault, that's when police became involved," said police spokesman Mickey Rosenfeld.
Read more: Lehava protests gay pride parade
Gopstein's attorney, Itamar Ben Gvir, blamed the arrests on "extreme leftists" and a strain of liberal "reformist" Jews who he said are pressuring police to arrest Lehava members, according to the Israeli news website Ynet.
Opposing inter-marriage
Lehava openly opposes inter-marriage between Israelis and Arabs. In August 2014, its activists staged a rally shouting racist slogans, including "Death to Arabs!" at a wedding near Tel Aviv between a Muslim man and Jewish woman.
Arabs account for nearly 18 percent of Israel's 8.5 million population. They are descendants of Palestinians who remained on their land following the creation of Israel in 1948.
Six Israelis, including two soldiers, were arrested in April for racist attacks against Arabs with knives and other weapons and charged with "terrorist" offences.
Police said they were influenced by a Lehava video.
Gopstein was also detained by police in 2015 after he condoned torching churches in Israel, in accordance with a mediaeval Jewish commandment to destroy places of idol-worship.
The latest arrests are the culmination of an undercover investigation carried out by police.
"It uncovered organized and pre-meditated activity believed to have been carried out by the suspects, known members of Lehava," according to a police statement.