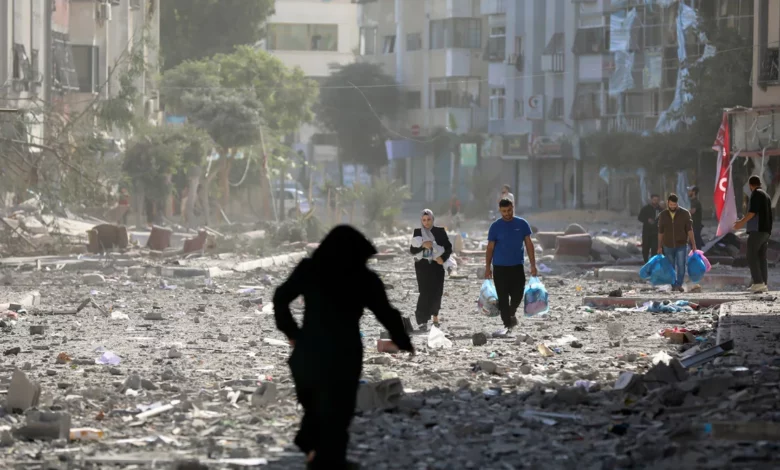 Israeli newspaper Yedioth Ahronoth revealed a new plan being considered by Tel Aviv to persuade Egypt to receive all residents of Gaza and settle them in its territory within Sinai – in exchange for writing off all of Egypt's debts to the World Bank.
According to the newspaper, Israel is trying its best to pressure Egyptian President Abdel Fattah al-Sisi to accept refugees from the Gaza Strip.
It reported that Egypt fears that large numbers of refugees will attempt to cross and penetrate the Rafah border crossing.
Sisi said earlier that the Egyptian people will strongly oppose the arrival of Palestinian refugees from Gaza Strip to Sinai.
Such a move would turn Sinai into a center from which attacks against Israel would be launched, and Egypt would turn into a base for armed operations which could drag Egypt into war with Israel, he warned.
About 2.4 million Palestinians live in the Gaza Strip, and with the beginning of the war, a large number of them flocked to the closed Rafah crossing.