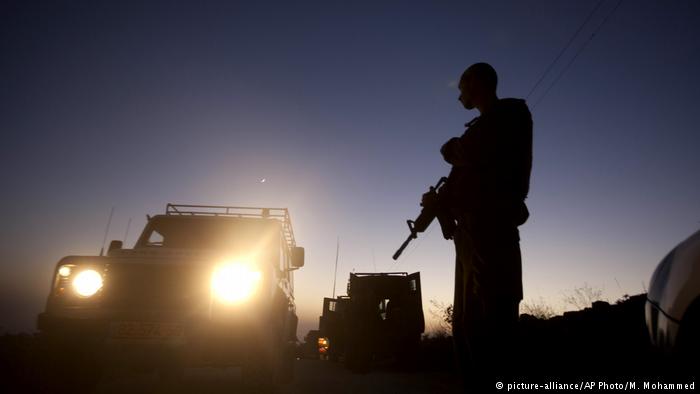 The Israeli defense minister said a crippling strike against the Gaza-ruling Islamist group is the only way to reduce violence. With a growing army presence near the Israeli-Gaza border, that option is becoming likely.
Israeli Defense Minister Avigdor Lieberman on Tuesday said Israel must preemptively deliver a devastating strike against Hamas in Gaza amid rising tensions in the region.
Lieberman cited growing violence on the Israeli-Gaza border, where Palestinians have been protesting for months, as the primary reason for such an assault.
On Friday, at least seven Palestinians were killed when they breached a border fence in an "organized attack," according to Israeli authorities.
"The situation as it is today cannot continue," Lieberman told soldiers at an army base near the border. "We must strike Hamas a hard blow; this is the only way to bring the situation back to what it was before and to reduce the level of violence."
Tensions rising
Tensions have been simmering since earlier this year, but in recent weeks have taken a turn for the worse.
Israeli Prime Minister Benjamin Netanyahu shared Lieberman's sentiment on Sunday, saying Israel is "very close to another type of action which would include very strong blows."
On Friday, Israel suspended shipment of Qatari-donated fuel supplies, which had only started to ship as of Tuesday that week. Netanyahu said that "if Hamas is intelligent, it will cease fire and violence now."