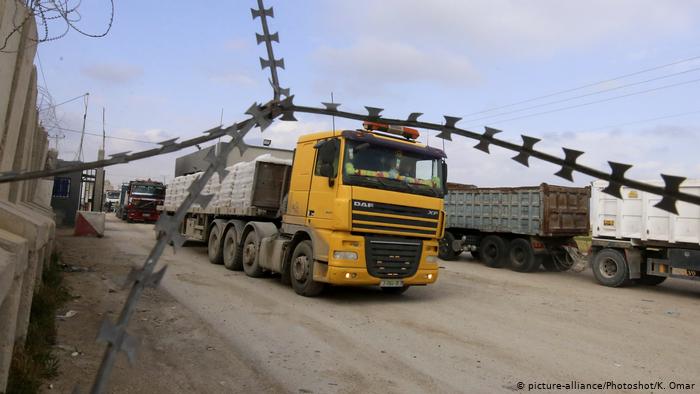 Israeli authorities on Sunday opened both the Erez and Kerem Shalom crossings, which are used to transport goods to the blockaded Gaza Strip.
Kamil Abu Rokon, the head of COGAT, the Israeli Defense Ministry unit that oversees the crossings, said on Twitter that the step was aimed at preventing a deterioration of living conditions in Gaza, according to a policy "that distinguishes between terrorism and uninvolved civilians."
Israel had closed the crossings on May 4, when Gaza ruler Hamas and its ally, Islamic Jihad, fired hundreds of rockets at Israel, killing four civilians. Israel's retaliatory airstrikes on militant targets killed at least 25 Palestinians.
The two-day flare-up, which began after four Palestinians in the Gaza Strip were killed in border protests on May 3, ended on Monday after Hamas offered a truce. Israeli officials lifted safety measures following the ceasefire offer.
Israel and Hamas have fought three large-scale wars since 2008.
Read more: Opinion: Hamas' and Israel's short but confusing weekend war