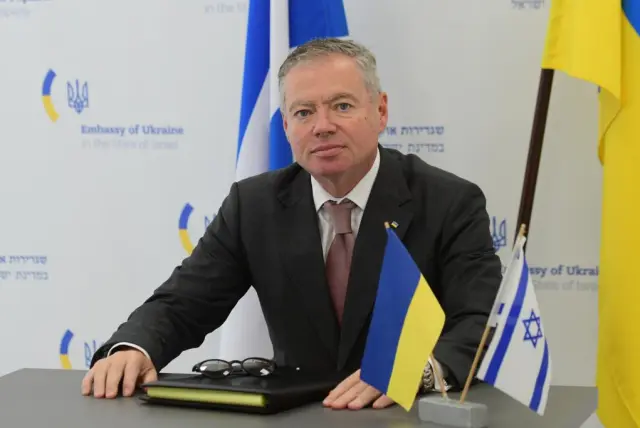 Israel will help Ukraine develop an air defense alert system, Israeli Defense Minister Benny Gantz announced Wednesday, but the country does not plan to deliver weapon systems.
Gantz made the announcement during a meeting with European Union ambassadors in Israel.
"We have sent a request to the Ukrainians to share information about their needs for air defense alerts. Once we gain this information, we will be able to assist in the development of a life-saving civilian early-warning system," Gantz said.
But Gantz added that while "Israel supports and stands with Ukraine, NATO and the West," and will continue sending humanitarian and defensive equipment, "Israel will not deliver weapon systems to Ukraine due to a variety of operational considerations".
"We will continue to support Ukraine within our limitations, as we have done in the past," he added.
Some more context: Gantz's comments come days after Dmitry Medvedev, the deputy head of Russia's Security Council and former Russian president, warned Israel against supplying military weapons to Ukraine.
Medvedev's warning seemed to be in response to an Israeli government minister tweet saying it was time for Israel to provide "military aid" to Ukraine after Russia began using Iranian-made weapons.