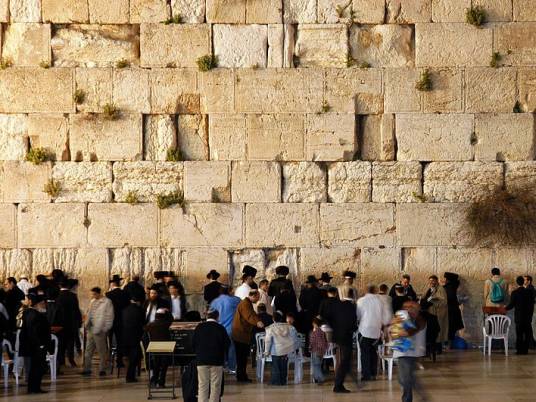 A security guard shot and killed a Jewish Israeli man on Friday at one of Judaism's holiest sites in Jerusalem, the Western Wall, which was immediately shut to visitors, police said.
The guard opened fire after the man, in an adjacent restroom, was heard shouting "Allahu Akbar," Arabic for "God is greatest," police spokesman Micky Rosenfeld said.
Rosenfeld said the guard opened fire with his pistol because he suspected the man was a Palestinian militant. The victim turned out to be an Israeli Jew in his 40s.
"The fact he shouted Allahu Akbar, that seems to be why the security guard drew his weapon and fired a number of shots at him," he said.
"We are looking into what [the dead man's]…motives were," Rosenfeld added.
The incident occurred as hundreds gathered for prayer in one of Jerusalem's most sensitive areas. The Western Wall is one of Judaism's holiest sites, where thousands worship each week.
The plaza where the wall is located is next to the Temple Mount, revered by Jews as the place where 2 biblical temples stood, and the site of Islam's third holiest mosque, Al-Aqsa.