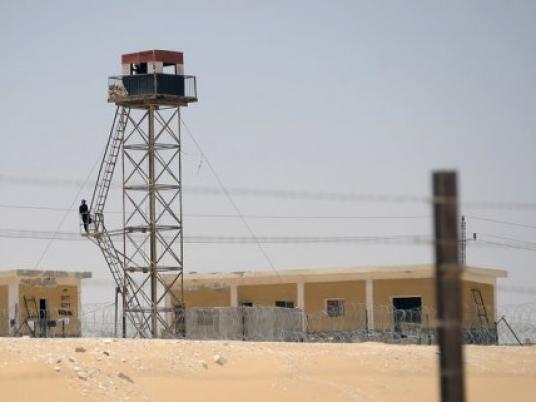 Israeli media reports have said that four missiles landed Wednesday on the Israeli side of the Egyptian-Israeli border.
Daily Israeli newspaper Yedioth Ahronoth said no injuries were reported and speculated that the missiles were fired from Egypt's Sinai Peninsula.
President Mohamed Morsy met with Defense Minister Abdel Fattah al-Sisi earlier on Wednesday to discuss the security situation in Sinai and how to support missions there targeting criminals, Al-Masry Al-Youm reported.
"Morsy and Sisi discussed ways to improve the security situation in Sinai, the current situation in the governorate, and security on the borders," sources told the independent daily, "as well as the details of an Armed Forces plan to enforce stability in Sinai."