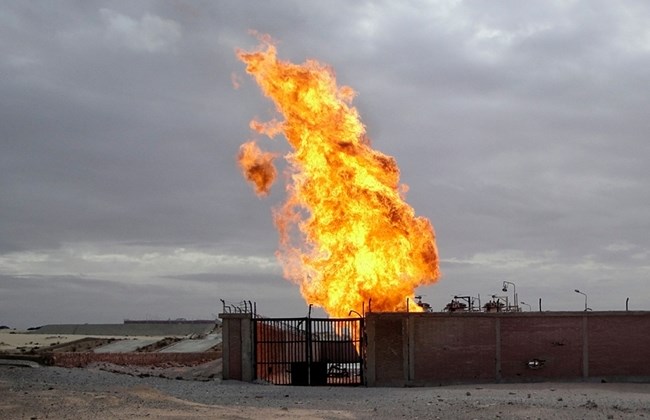 Israeli Energy Minister Yuval Steinitz said that the undersea pipeline that will connect the Israeli Leviathan gas field with Egyptian facilities will likely double the capacity for Israeli gas exports to Egypt.
Reuters quoted the Israeli minister as saying that the two governments will support the undersea pipeline in order to double the amount of gas that can be sent to Egyptian facilities.
Steinitz said he anticipates the construction of the second pipeline to take a year or two.
Regarding the capacity of the new pipeline, Steinitz explained: "I think at the beginning we are talking about a capacity that is likely to reach about 10 billion cubic meters annually, but it may increase in the future."
The Israeli minister is currently visiting Cairo since Tuesday to attend the meeting of the Eastern Mediterranean Gas Forum.
He said that he is optimistic that the demand for gas in Europe will be sufficient to achieve additional exports, which can continue for the next 15 years at least.
Steinitz added that the rapid growth of demand in India will also provide a promising market.
Gas exports through the Sinai Peninsula pipeline were not affected by attacks on gas infrastructure by militants in the region, he assured.
"One should always be concerned, but until now there are no disturbances…We have already been exporting for 14 months … and exports have never stopped," he explained.

Israel began exporting gas to Egypt at the beginning of 2020 through an existing pipeline that passes under the sea before crossing the northern Sinai Peninsula by land. The gas can be liquefied at the Edku and Damietta plants and re-exported to Europe or Asia.
Last month, Israel and Egypt announced an agreement to develop a plan for the second pipeline.
Image: In this Tuesday, July 12, 2011 file photo, flames are seen after an explosion went off at a gas terminal in Egypt's northern Sinai Peninsula on Saturday, Feb. 5, 2011 in El-Arish, Egypt. (AP Photo/Ashraf Swailem, File)