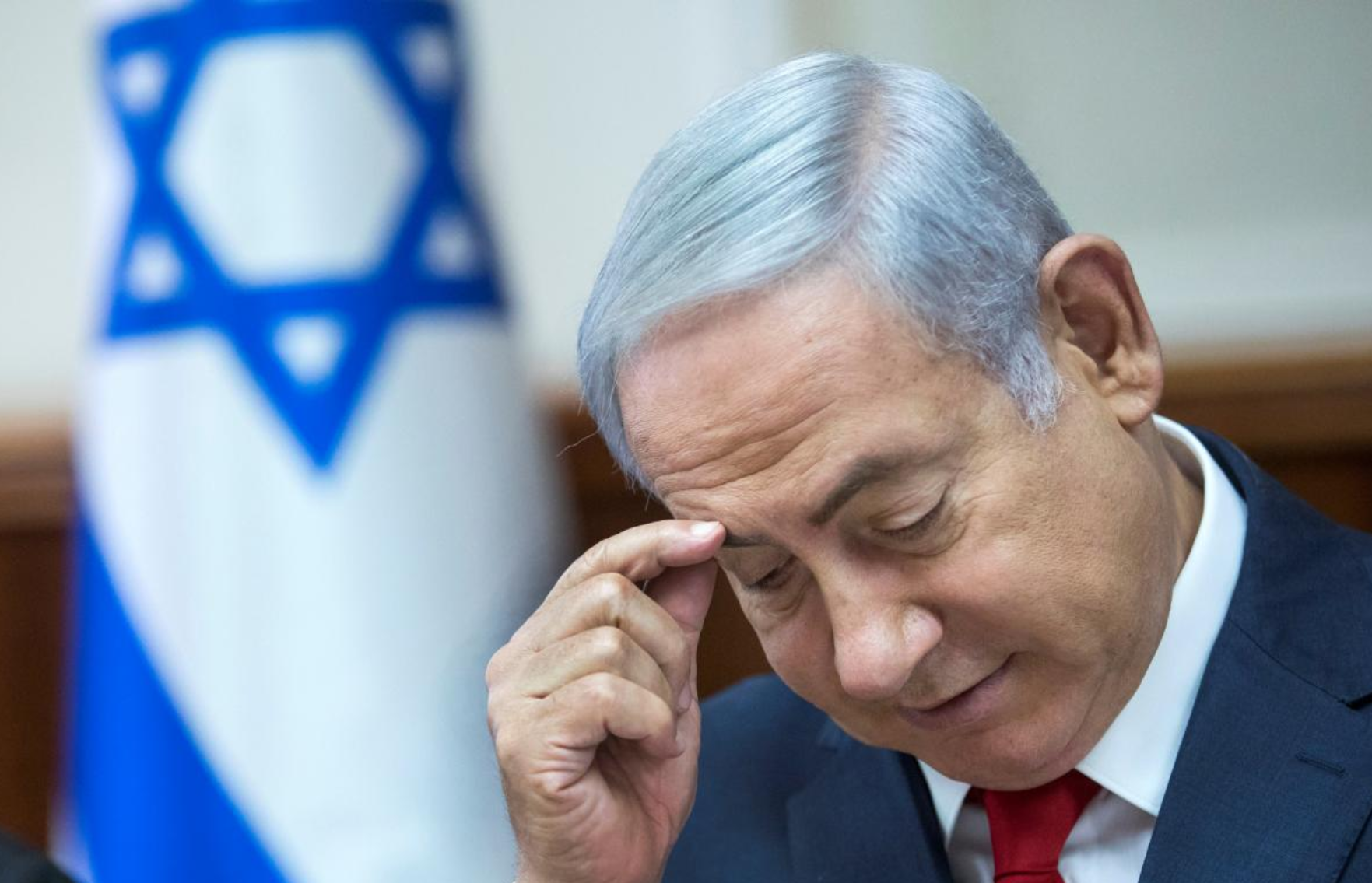 Jerusalem (CNN) — Israel's President, a leading US-based organization fighting anti-Semitism, and Hollywood star Gal Gadot are among those warning of the dangers of political rhetoric aimed at dividing Israel's Jews and Arabs. This follows comments by Israeli Prime Minister 
Benjamin Netanyahu
 in which he seemed to say that Israel's Arab population could not fully be considered citizens of the country.
Netanyahu was responding to comments on social media by Israeli TV presenter Rotem Sela who wrote on Instagram on Saturday, "When the hell will someone in this government broadcast to the public that Israel is a country of all its citizens? And the Arabs, God have mercy, are also human beings. So are the Druze, so are homosexuals and by the way so are lesbians….and, shockingly, the left."
The Prime Minister fired back on Instagram Sunday with what he called an "important correction" saying that "Israel is not a state of all its citizens."
Netanyahu then doubled down at his weekly Cabinet meeting saying, "Israel is the nation-state of the Jewish people alone. Of course, it respects the individual rights of all its citizens — Jews and non-Jews alike. But it is the nation-state, not of all its citizens, but only of the Jewish people."
Israeli actress Gal Gadot, who starred as Wonder Woman, and is generally seen as someone who prefers to stay out of politics, then came to Sela's defense, saying, "Love your Neighbor as yourself. This is not a matter of the left or the right. Jew or Arab. Religious or secular … Rotem, my sister, you are an inspiration for us all."
Campaign Trail Slogans
Israel's general election is just four weeks away and Netanyahu is currently lying second in the polls to his main challenger Benny Gantz.
He is also campaigning in the knowledge that the Attorney General intends to indict him on bribery and breach of trust charges, pending a final hearing.
Among the slogans he is fond of repeating on the campaign trail is, "It's Bibi or Tibi" — a suggestion that if voters chose Netanyahu's main opponent Gantz, they will end up getting Ahmad Tibi, a long-serving Israeli Arab Member of Parliament, as well.
Tibi himself has accused Netanyahu and his allies of carrying out an incitement campaign against him personally, and against the country's entire Arab population.
Netanyahu has form in this area.
At the last election, in March 2015, with polls suggesting a tight finish, Netanyahu posted a Facebook video on election day in which he appealed to his supporters to get out and cast their ballots because "the Arab voters are coming to the polls in droves."
After he won the election, he apologized for the comment.
'Deeply troubling trend'
The Anti-Defamation League (ADL), a New York City-based Jewish organization which campaigns against anti-Semitism, warned Sunday against what it described as the delegitimization of Israeli Arab parties and the vilification of Israel's Arab minority population.
Without calling out specific politicians, ADL's Israel Office director Carole Nuriel said in a statement, "The role of Arab parties in the Israeli Knesset is increasingly emerging as a key wedge of the current election campaign, with several party leaders and politicians vowing not to include them in any future coalition, while accusing their political foes of a willingness to do so."
Nuriel said, "in some cases, even the distinction between Arab parties and the Arab population is blurred and these parties are simply referred to as 'the Arabs.'"
She added that, "This anti-Arab rhetoric is a deeply troubling trend that, if it continues, could undermine Israel's vibrant democracy."
'We are all equal in the voting booth'
Israel's President Reuven Rivlin, also declining to mention Netanyahu by name, nevertheless appeared to be referencing the PM's remarks at a speech Monday marking the 40th anniversary of the peace treaty between Israel and Egypt.
"Recently, when political thinking is turning all reason on its head, we hear entirely unacceptable remarks about the Arab citizens of Israel … There are no first-class citizens, and there are no second-class voters. We are all equal in the voting booth. We are all represented at the Knesset," Rivlin said.
Their relationship to the state was again thrown into sharp relief last summer when the Knesset passed the nation-state law, which stripped Arabic of its status as an official language, and failed to mention the values of equality, democracy or minority rights, instead focusing almost exclusively on Israel's character as a home for the Jewish people.
Critics of the law decried it in terms ranging from "sad and unnecessary" to a "license for apartheid."
Netanyahu and his supporters hailed it at the time as a historic moment for Israel.
By Andrew Carey, CNN