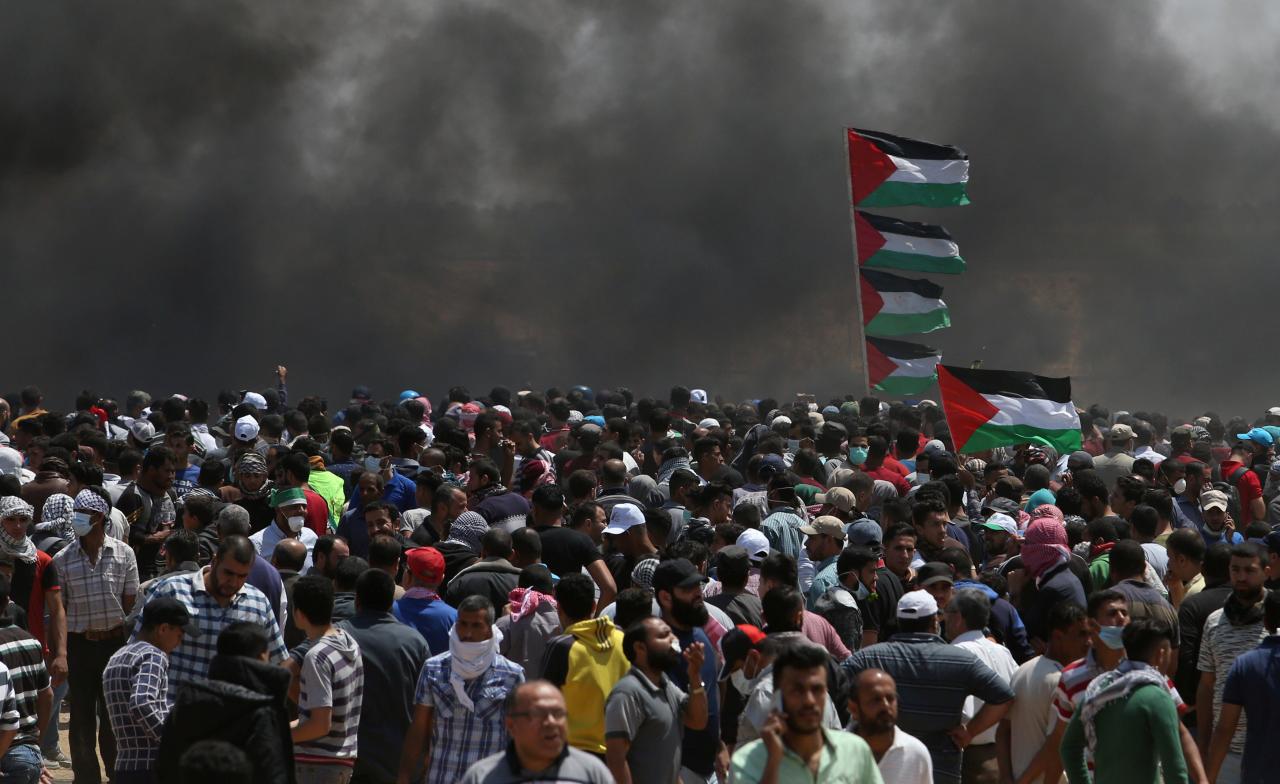 Israeli forces shot and killed at least seven Palestinians during protests on Monday along the Gaza border, Palestinian health officials said.
The officials said at least 500 protesters were injured, at least 35 of them by live bullets.
The Israeli military has accused Gaza's ruling Hamas movement of instigating Palestinians to try to breach Israel's border fence and said Israeli soldiers use live ammunition to stop them.