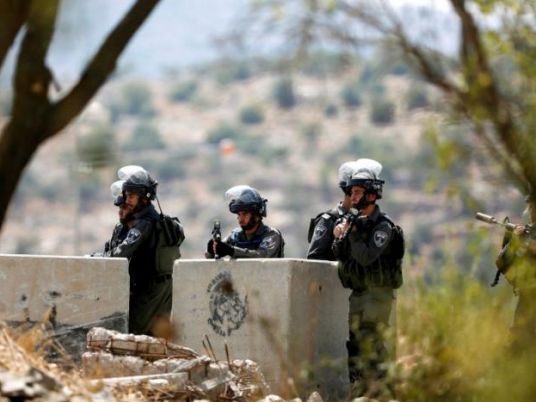 Israeli soldiers on Friday shot and killed an apparently unarmed Palestinian who ran toward their position in a Palestinian village in the occupied West Bank, and the incident was under review, a military spokeswoman said.
A Palestinian official said the 38-year-old man suffered from mental illness, and several unsourced Israeli news websites reported that no weapons were found on his body.
"[Israeli] forces identified a suspect running toward an IDF (Israel Defence Forces) post in Silwad," the military spokeswoman said. "Upon the suspect's advance, the forces shot the suspect, resulting in his death. The incident is currently being reviewed."
Asked whether the Palestinian had been armed, she said that "the details are still being checked."
Since October, Palestinians, many of them acting alone and with rudimentary weapons, have killed at least 33 Israelis and two visiting Americans. At least 209 Palestinians have been killed, 141 of whom Israel said were assailants. Others died during clashes and protests.
Palestinian leaders say assailants have acted out of desperation over the collapse of peace talks in 2014 and Israeli settlement expansion in Israeli-occupied territory that Palestinians seek for an independent state. Most countries view the settlements as illegal. Israel disputes this.
Israel says incitement in the Palestinian media and personal problems at home have been important factors that have spurred assailants, often teenagers, to carry out attacks.
On Wednesday, an Israeli soldier fatally shot a Palestinian motorist who the army said had stabbed him and thrown rocks from his car at a military vehicle in the West Bank.