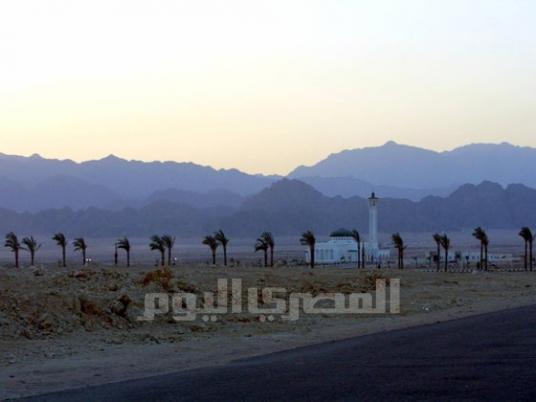 Israel's government is telling its citizens to immediately leave Egypt's Sinai desert peninsula, citing warnings of planned attacks against them.
Spokesperson Ofir Gendelman said Saturday that the country has "concrete information" that militants intend to attack Israeli tourists in the next few days.
Gendelman wouldn't provide further detail or say how many Israeli tourists are in the nearby Sinai, a popular destination. He said doing so would endanger their security.
The website of Israeli paper the Jerusalem Post has said that the country's National Security Council counterterrorism bureau issued a travel advisory on Saturday, calling on Israelis currently visiting Sinai to return to Israel immediately.
The paper added that travel warning alerts have stepped up as post-revolutionary Egypt grapples with security problems. But Saturday's warning came in the "wake of intelligence information pointing to a plot to harm Israelis vacationing in the area in the immediate future."
Last August, armed infiltrators killed eight Israelis near the southern Israeli town of Eilat in an attack Israel said was orchestrated by Palestinian militants. Israel's forces then killed five Egyptian border troops in an apparent attempt to track down the gunmen.
Last week, a delegation from the Egyptian People's Assembly Defense and National Security Committee visited Sinai to survey the deteriorating security situation in the peninsula.
According to the 1979 peace treaty between Egypt and Israel, Sinai is divided into sections A, B and C. It allows only a limited number of armed police to protect section C, adjacent to Israel, which many argue is not sufficient to maintain stability.