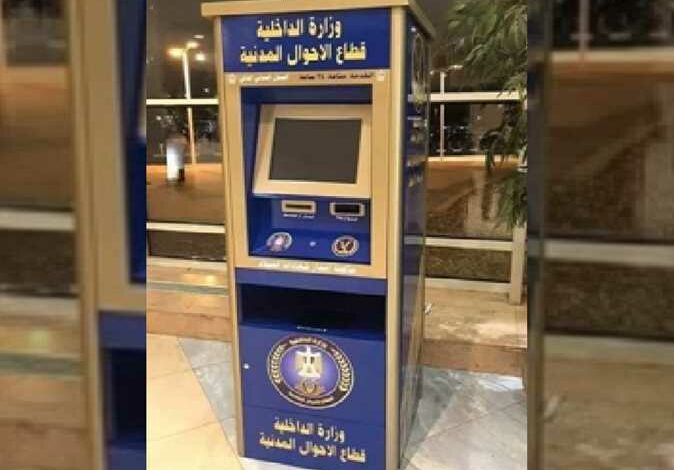 ID card forms can now be issued through electronic machines inside the Civil Status buildings, without the need for employees, the Ministry of Interior announced.
Paying the form's value will be carried out through the machine itself, it added.
The price of the VIP 2023 national ID card form
There are three types of forms, ranging in price depending on the speed of issuing the ID card.
A VIP form: The ID card is received in less than 24 hours priced at LE170.

The urgent form, through which the new card will be received after three days is for LE120.

The regular form through which the card is received after 15 days costs LE45.
Conditions for obtaining the national ID in 2023
The applicant must be of Egyptian nationality.

The age of the applicant should not be less than 15 years old.

The applicant for the card must be registered and have data in the civil registry.
Documents required to obtain the national ID card
The numerical number card form obtained from the civil registry or from any police station.

A document proving the profession and place of residence of the applicant.
Four new decisions from the Ministry of Interior regarding the national ID card:
Employees from the Civil Registry could be dispatched in some humanitarian cases to hospitals and homes to obtain an ID card.

New civil registry offices have been inaugurated in a number of commercial malls in Cairo, Giza and some governorates.

Extracting the national ID card form is now available from machines at the civil registry buildings after paying its value without the need for employees.

Working hours have been extended until nine pm at some civil registry offices to facilitate the procedure for applicants.