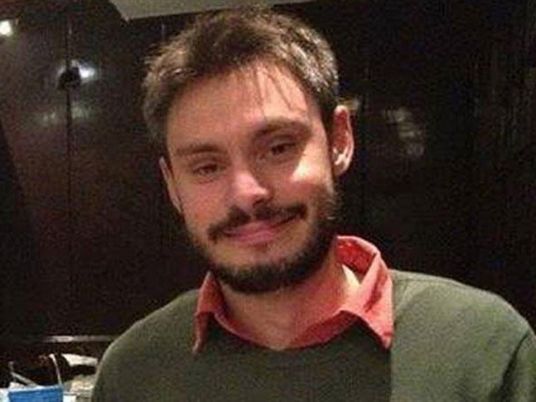 Italian PhD candidate and researcher Giulio Regeni's murder happened in Downtown Cairo before his body was dumped on the side of the Cairo-Alexandria Desert Road, according to investigators from the Giza Security Directorate told
Al-Masry Al-Youm
.
Detectives have investigated his actions prior to his disappearance on January 25, listened to records of his latest cell phone calls with the help of mobile phone service providers before concluding that he was killed in a Downtown Cairo apartment and his dead body was thrown on the highway, the security department said.
Initial forensic inspections claimed that Regeni's body bore signs of physical torture.
Regeni was supposed to meet with a friend in Downtown Cairo but never showed up, according to the friend. His disappearance coincided with a wave of security searches and arrests anticipating protests that same day, which marked the fifth anniversary of the 2011 uprising against former President Hosni Mubarak.
Regeni's research was on independent trade and labor movements and he apparently had a history of writing critical pieces on labor freedoms in Egypt.
Investigators added that 37 suspects were arrested in relation to the murder, including some with criminal backgrounds. The department said seven Italian investigators were taking part in the probe and are briefed on developments regularly.
Investigators searched Regeni's residence but found no personal possessions, not even his laptop, research documents or clothes. His roommate told the prosecution team that Regeni's parents had come to the place and collected his stuff after reports of his disappearance and flew back home.
Edited translation from Al-Masry Al-Youm