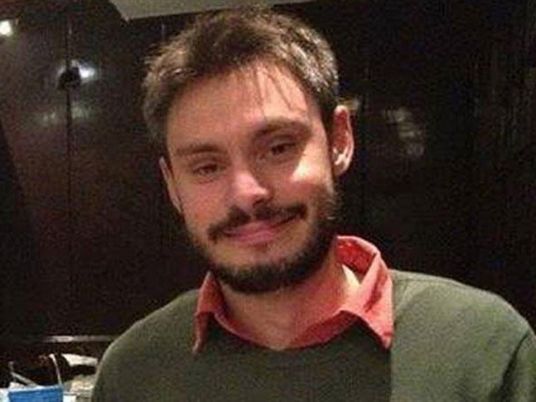 An Italian tourism association decided on Thursday to suspend all activities, especially its travel programmes, in Egypt until the story behind Guilio Regeni's death is "clarified".
The 28-year-old Italian PhD student from Cambridge University disappeared on January 25, the fifth anniversary of the 2011 uprising that led Mubarak to step down after his 30-year rule. Ten days after his disappearance, Regeni's body was found alongside the Cairo-Alexandria Desert Road, bearing the signs of torture.
The non-governmental and non-profit Italian Association for Responsible Tourism said in a statement that "Egypt is a wonderful country that offers great cultural attractions", but vacation "is not possible in the context of pain and indignation."
In March, Egypt's interior ministry claimed to have killed a gang of four men in a shootout, suspected of being behind Regeni's death.
In a statement, the ministry said that the gang members specialized in "impersonating policemen, kidnapping foreigners and stealing their money".
Italian investigators, however, expressed their suspicion over Egypt's claims and said that the case is "far from closed", reported Italian news agency ANSA.
Citing the investigators, ANSA pointed to "inconsistencies" in Egypt's version of the story, it being "unlikely" for the alleged kidnappers to hold on to evidence condemning them (such as Regeni's passport) for so long. It is also "unlikely" that the gang would have tortured the PhD student for over a week.
ANSA reported that Regeni's mother, Paola Regeni, had entrusted the Italian government with the task of thoroughly investigating the death of her son, should Egypt fail to provide convincing answers.
At a press conference of March 29 at the Senate in Rome, she defuted the Egyptian government's claim that the death of Regeni is "an isolated case".
Earlier in March, the European Parliament passed a non-binding resolution condemning the human rights situation in Egypt, with particular emphasis on Regeni's case.
The parliament, accordingly, called for the "suspension of any form of security cooperation and assistance with Egyptian authorities, as long as its security apparatus continues to fuel radicalism and violent extremism through its systematic violations committed in full-impunity."
Egypt, however, rejected the parliament's statements and said they were not backed by "any evidence".