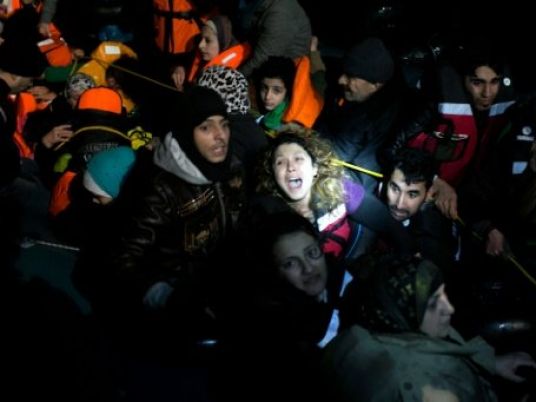 The outspoken leader of Italy's anti-immigrant Northern League party drew a chorus of criticism on Monday for comparing the woman speaker of the lower house of parliament to an inflatable sex doll.
While Matteo Salvini addressed the crowd at a rally near the northern city of Cremona on Saturday, a blow-up doll was held up by supporters behind him.
"Boldrini's clone is here on the stage," Salvini said, referring to lower house speaker Laura Boldrini. He gave no explanation why he made the comparison.
The remark was greeted with raucous laughter among the crowd but roundly condemned by politicians from across the political spectrum after appearing on YouTube and social media on Monday.
The Northern League leader often targets Boldrini, who comes from a small left-wing party, because of her appeals for humane treatment for immigrants. Before being elected to parliament, she was Italy's spokeswoman for the United Nations High Commission for Refugees (UNHCR).
"Salvini misses no opportunity for insults and vulgarity but with this rally he has passed every limit of decency," said Emanuele Fiano, a prominent deputy for Prime Minister Matteo Renzi's Democratic Party (PD).
Maria Elena Boschi, minister for constitutional reforms, accused Salvini of "squalid sexism" which she said offended not only Boldrini but all Italian men and women.
According to recent opinion polls, the right-wing Northern League is Italy's third most popular party, with about 13-14 percent of voting support, behind the PD and the anti-establishment 5-Star Movement, both on around 30 percent.
Asked by Sky Italia television if he planned to apologize, Salvini replied: "You must be joking, it's Boldrini who should apologize because she is a racist towards Italians."
Earlier on Monday he tweeted that Boldrini should resign and, in clear reference to the blow-up doll, launched the hashtag "deflate Boldrini".