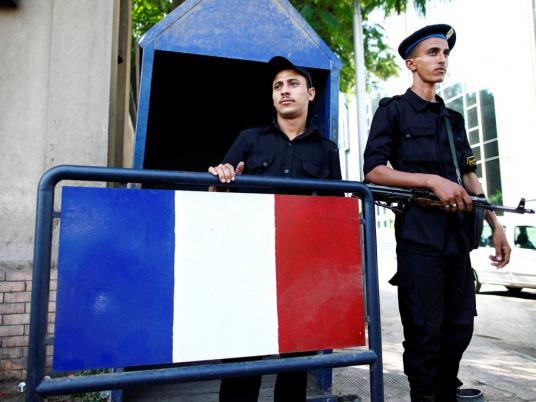 Mamdouh Ismail of the Jama'a al-Islamiya has called for demonstrations outside the French embassy on Wednesday to protest the French intervention in Mali.
Ismail wrote on Facebook that he is amazed the Muslim Brotherhood spokesperson said the group rejects that France intervened alone and prefers an international intervention.
French President Francois Hollande, in previous press statements, said the French armed forces launched a military operation in Mali to help the government there stop the advance of Islamist insurgents after they captured most of the north.


Hollande also said that the operation would last as long as it takes, and that France is operating within United Nations Security Council resolutions and in accordance with international law, and that the decision of the military intervention in Mali was taken in agreement with the government in Bamako.
British Foreign Secretary William Hague said his country supports the military intervention.
The United Nations Security Council had unanimously passed a resolution to deploy international forces in Mali for an initial period of one year.
Edited translation from Al-Masry Al-Youm