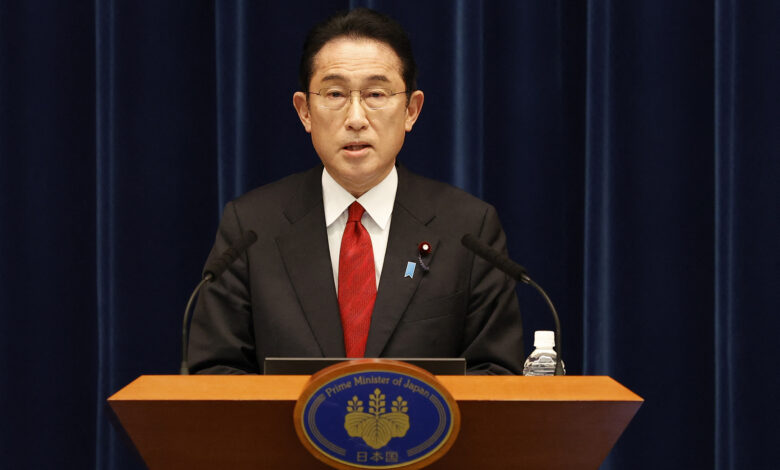 Japan will expand its sanctions against Russia, banning Russian imports such as coal and vodka and freezing assets held by major banks such as Alphabank and Sberbank, Japanese Prime Minister Fumio Kishida said in a press conference on Friday.
The new sanctions will also reduce coal imports and new investments in Russia, in line with measures taken by other G7 nations, Kishida added.
However, he gave no specific timeline for the phase-out of coal imports, saying Japan used coal in various sectors, including electric power and cement.
He added that Tokyo "will need to take into account those fields and each of their situations."
Kishida condemned Russia's actions in Ukraine as unforgivable "war crimes" and said they have violated international humanitarian laws.
He said Tokyo's punitive measures against Moscow are part of Japan's efforts to stop an escalation of violence and end Russia's invasion of Ukraine as soon as possible.