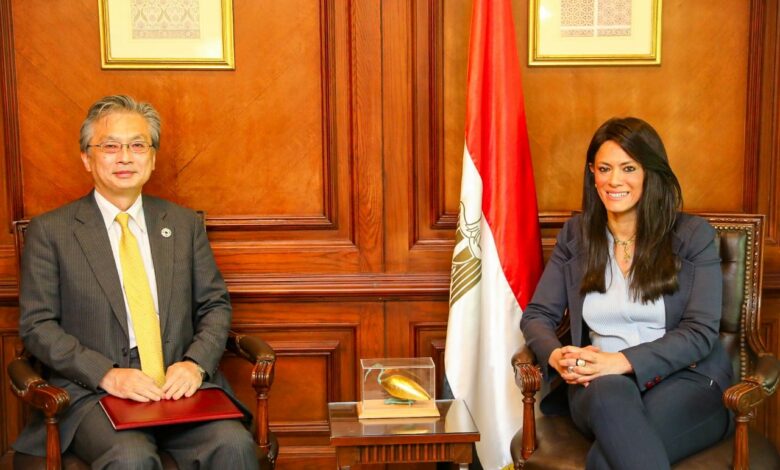 Japanese investments in Egypt doubled during 2022, with about 50 Japanese companies operating in the country, Japanese Foreign Ministry spokesperson Okano Yukiko announced.
The volume of trade exchange between the two countries amounts to US$1.3 billion, she added.
The Japanese Foreign Minister's current visit to Egypt comes to follow-up Japanese Prime Minister Fumio Kishida's visit to Cairo in April, she said.
Kishida's visit turned Japan's relations with Egypt into a strategic partnership, making it first country in Africa to raise its relationship with Japan to this degree.

In a press conference held Wednesday, Yukiko explained this visit marks an opportunity to further bilateral relations between Tokyo and Cairo and strengthen Japanese-Arab relations through the Japan-Arab Dialogue Forum.
It also aims to hold tripartite consultations between Egypt, Jordan and Japan, she added.
Yukiko said that there are many areas of cooperation between the two countries, such as in the Grand Egyptian Museum, the metro line and other infrastructure projects.
Japan is interested in investing in infrastructure and clean energy projects, she noted, adding that further cooperation with Egypt is possible in these areas through more Japanese companies entering the market.
The Japanese foreign minister met with representatives of Japanese companies and expressed the government's readiness to encourage Japanese companies to enter the Egyptian market by promoting its market's potential, referring to Egypt's human resources capacity.
Regarding political cooperation with Egypt on Arab and regional issues, Yukiko said that Egypt's stability makes it a central player for Tokyo in communicating with neighboring countries and enhancing cooperation for peace, stability and development.