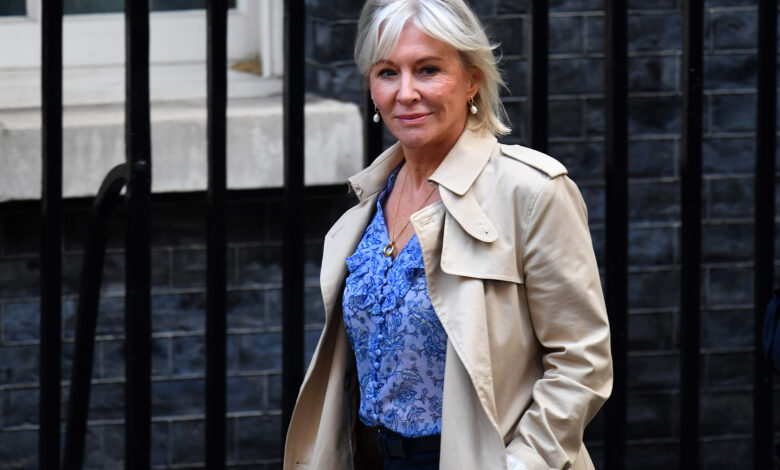 Nadine Dorries, an uber-loyalist in Boris Johnson's Cabinet who loudly opposed the Conservative Party's move to replace him, has announced her resignation as culture secretary.
Dorries said in a letter that Truss asked her to stay on in the post, but that the decision to resign was hers. "I personally assured our soon-to-be Prime Minister that I will be better placed to support her from outside of the Cabinet," she said.
She follows Priti Patel, Johnson's controversial home secretary, who stepped down on Monday evening. Patel had been widely tipped to be replaced in the post once Truss took charge.
Dorries backed Truss for the leadership, but made many media appearances defending Johnson throughout the summer and has been extremely loyal to him since he became prime inister.
On Friday, after Times Radio presenter Cathy Newman pressed Dorries on Johnson's rule-breaking during the Covid-19 pandemic lockdown, Dorries said: "Come on Cathy, you've broken the law, I've broken the law … we've all broken the law."
Speculation is rife about who Truss will put in her Cabinet, and how many Johnson holdovers will survive. Allies including Kwasi Kwarteng and Suella Braverman are tipped for promotions.