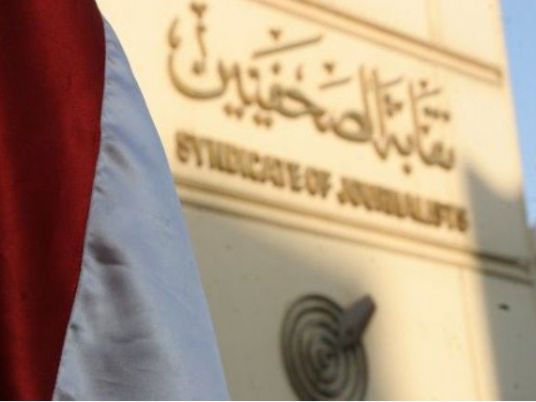 The Committee to Protect Journalists has written an open letter to Egypt's president urging him not to sign two draft laws that the group says threatens already tightly restricted press freedoms.
Thursday's letter says President Abdel-Fattah al-Sisi should reject a draft law that would imprison journalists who report information on terror attacks that contradicts official statements.
The draft has caused an outcry from Egypt's journalists union.
Despite an international outcry against legal abuses and lack of due process, Egypt has waged a two-year-old crackdown on extremists and opponents that has led to thousands of arrests, mass convictions and death sentences. Ousted President Mohammed Morsi is among those condemned to die. As army chief, el-Sissi overthrew Morsi in 2013 during massive protests against his rule, before winning a landslide election last year.
The CPJ letter also calls on el-Sissi to reject a proposed measure that would allow authorities to pursue prison terms against Internet users for vaguely defined crimes like "threatening national unity." The country's cabinet has already approved both measures.
The New York-based CPJ has said that at least 18 journalists were behind bars in Egypt as of June 1. Its letter notes that at least five other journalists have been arrested since then. That's the highest number behind bars in the country since the group began keeping records in 1990.
Several of the journalists are accused of "spreading chaos," while others are charged with disseminating "false news" or anti-government messages.
CPJ has accused the government of using the pretext of national security to crack down on journalists and others wishing to share information on issues of public interest.
"Your country is facing real security threats in its cities and in the Sinai, and at such a time, it is of critical importance that journalists are able to report freely without fear of imprisonment," Thursday's letter says.
A long-running Islamist insurgency has surged dramatically in the Sinai Peninsula, with regular attacks on police and military forces killing hundreds.