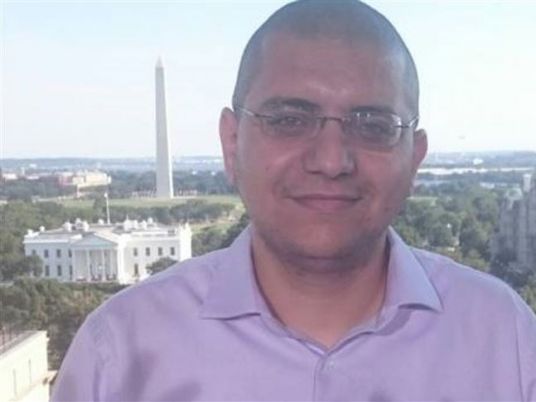 Security personnel arrested Ismail Iskandarani, a journalist and human rights activist, at Hurghada airport late Sunday, security sources told Al-Masry Al-Youm.
Iskandarani was returning from Germany, where he was delivering a number of lectures and seminars, and security arrested him at the airport and interrogated him before referring him to the Supreme State Security Prosecution in Cairo.
Iskandarani is a researcher with the Egyptian Center for Economic and Social Rights and an independent journalist who specializes on the Sinai Peninsula.
The reason behind Iskandarani's arrest has not yet been made clear by interrogators, but Ahmed Sakr, another journalist and friend of Iskandarani, said on Facebook that his arrest came by request of the Egyptian embassy in Germany, which accused him of "tarnishing Egypt's reputation."
"Ismail Iskandarani's detention at the airport constitutes a clear infringement of the provisions of Article 45 of the Egyptian Constitution, which prohibits the arrest of any citizen without judicial authorization, and requires authorities to inform what the reasons are behind his arrest in addition to enabling him to communicate with his lawyer and his family," said the Arabic Network for Human Rights Information (ANHRI).
Several activists have either been banned from travel or arrested while returning from abroad since the election of President Abdel Fattah al-Sisi, whose critics say is the result of a crackdown on critical journalism.