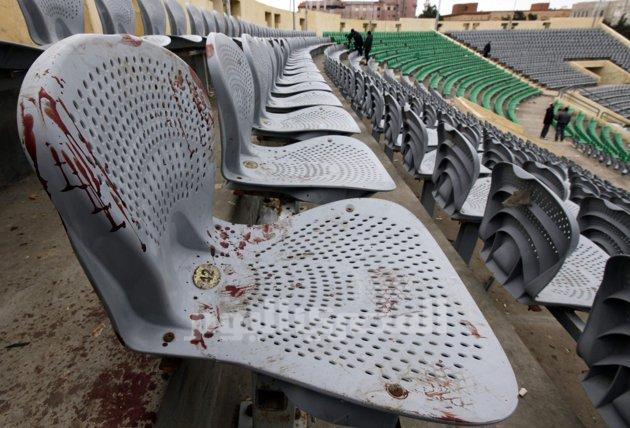 An independent committee of journalists denounced the death of a reporter during the violence that broke out between police and football fans on Sunday.
The Committee to Defend Press Independence voiced its, "Deep sorrow for the continuing death of journalists and press interns who carried out their jobs at various locations." It mourned reporter Sherif al-Fiqqi who died in clashes between soccer fans and police outside the Air Defense Stadium.
In an ironic twist, Fiqqi had presented his own views of the last football tragedy in Egypt three years ago.
"Today marks an incident that we will never forget no matter how much time passes: the Port Said massacre which left 74 Ahly Club fans dead. We will never forget you…Retribution," Fiqqi posted on 1 February on his Facebook page, referring to Egypt's worst sports catastrophe in 2012.
At least 22 were declared dead among the Ultras White Knights, the organized Zamalek Sports Club fan group, after a reported stampede coincided with tear gas fired by police inside the stadium. The catastrophe preceded a premier league match between Zamalek and ENPPI.
The committee's statement blamed the deaths on the persistent "political and security instability". Committee reporter Bashir al-Adl said, "The protection of citizens is primarily the responsibility of security authorities," adding that, "Endangering their lives reflects a deficiency in the protection measures that requires legal accountability for those who caused and plotted it."
Al-Adl urged an investigation into all incidents that have led to the death of journalists as well as citizens.
Since the uprising that toppled former president Hosni Mubarak in 2011, 11 Egyptian and foreign journalists have been killed on duty while covering various incidents of violence.