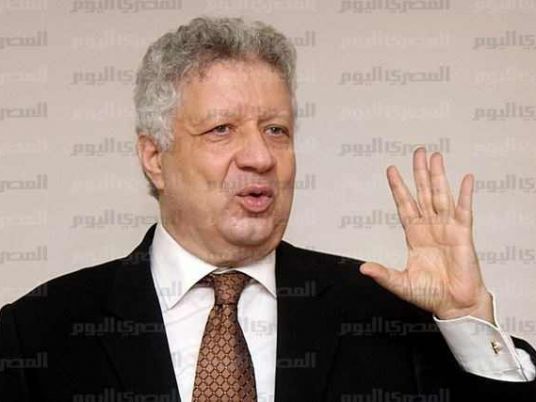 The chief of the Journalists Syndicate Diaa Rashwan and the Athlete Critics Association plan to file a claim on Saturday against president of Zamalek Club Mortada Mansour over insulting a number of athlete critics and a member of the Journalists Syndicate board.
The syndicate's board held a meeting on Sunday where it called on journalists and media outlets not to publish Mansour's name or photo in Egyptian newspapers, to boycott press conferences he holds and to not host him on TV.
Mansour had insulted the head of the Sports Section at Al-Masry Al-Youm Mohamed al-Sharqawy on TV following a quarrel over an interview published with Zamalek player Omar Gaber in the paper.