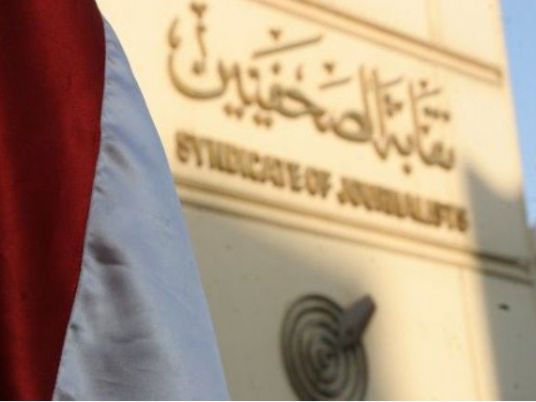 Most board members at the Journalists' Syndicate support the idea of interrogating a media presenter and fellow member for screening personal photos of an elected MP, said the syndicate's general secretary Gamal Abdel Rahim.
Ahmed Moussa, a presenter on Sada el-Balad channel, is the target of a campaign by syndicate members who are collecting signatures demanding his interrogation and expulsion from the union after he screened intimate photos allegedly depicting movie director and MP Khaled Youssef with an unidentified woman.
Abdel Rahim told Al-Hayat channel late Wednesday that the syndicate will discuss the demands at its earliest meeting next week, adding that interrogations with Moussa could lead to his omission from the syndicate if his actions are deemed to be a violation of journalism ethics.
He revealed that Moussa is already facing previous complaints at the syndicate for violating ethics but did not give further details.
Voicing solidarity with Youssef, former presidential candidate Hamdeen Sabbahi wrote on Twitter: "Be confident that the low lives who are plotting against you will pay back….keep your struggle for the poor and social justice."
Edited translation from Al-Masry Al-Youm