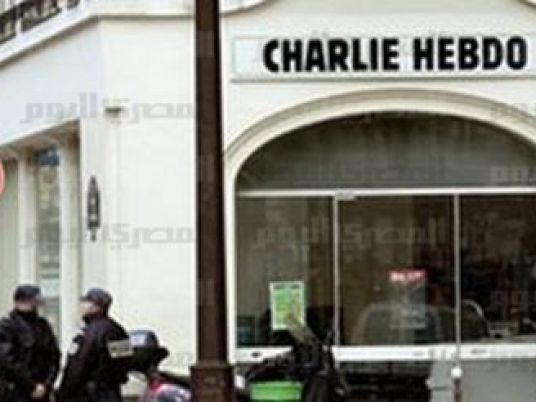 A Journalists Syndicate committee will organize a protest outside the syndicate on 20 January to condemn fresh cartoons satirical of Prophet Mohamed by controversial French weekly, Charlie Hebdo.
The Egyptian syndicate had condemned the deadly 7 January attack by gunmen that killed 12, mainly editors and journalists at the Paris-based paper, over cartoons deemed derogatory of Prophet Mohamed.
But the syndicate later slammed the weekly's decision to distribute millions of new copies bearing a new cartoon of the prophet on its cover page.
Bashir al-Adl, rapporteur to the syndicate's Committee for the Defense of Journalism Independence, said the protest, slated for 1:00 pm, will condemn "obscenities by European newspapers that have used to insult Islam and the honorable Prophet," urging all journalists to attend in support for the prophet and to express 'Islam's strength and tolerance'.