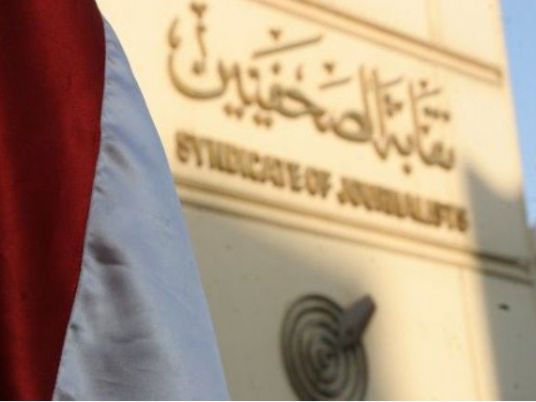 The Journalists' Syndicate has rejected what it calls new restrictions on the freedom of press added to the recent counter-terrorism bill, which the syndicate says is in clear violation of the Egyptian Constitution's provisions.
The syndicate said in a statement issued by its board on Sunday that the bill announced by the government two days ago aims to restore restrictions on the press decades after they were abolished.
The counter-terrorism draft law includes many articles that explicitly violate Article 71 of the Constitution, which bans imprisonment in crimes of publication, the statement mentioned.
The statement called on state officials to review Article 33 of the counter-terrorism draft law which states that those who intentionally publish unreal news or reports contrary to official statements on terrorist incidents shall be punished by imprisonment of not less than two years.
Article 33 of the bill violates the Constitution as it sets a punishment of imprisonment for journalists and restricts their right to access information from different sources and places. This bill, therefore, limits the journalists' source to one party, causing thus the deterioration of the freedom of opinion, expression and publication, according to the statement.
The article also makes the executive authority a supervisor to press, it added.
Articles 26, 27, 29, and 37 include elastic phrases which aim to restrict the freedom of press through the executve authority, in violation of Article 70 in the Constituion.
The statement expressed the syndicate's support of the state and its institutions in the war against terrorism, adding that fighting terrorism should not be through the restriction of freedoms, but through broadening freedoms in order to introduce the society as a partner in the fight against terrorism.
The syndicate called on journalists and the defenders of freedom to stand united against attempts to undermine freedom of the press under the pretext of the fight against terrorism, stressing that fighting against terrorism should not be done while violating the Constitution and the adoption of unconstitutional legal texts.
The syndicate board has called for an emergency meeting on Monday to discuss ways of confronting the unconsituional articles of the counter-terrorism bill.
Edited translation from Al-Masry Al-Youm