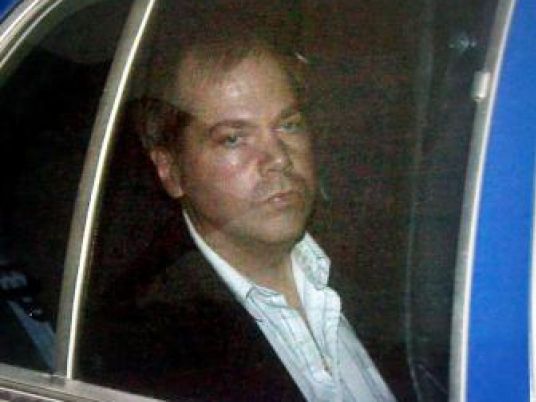 John Hinckley Jr., who wounded U.S. President Ronald Reagan and three other people in a 1981 assassination attempt prompted by his mental illness, should be freed after 35 years and released to live with his mother, a federal judge ruled on Wednesday.
U.S. District Judge Paul Friedman said Hinckley, 61, no longer posed a danger to himself or others and could be released from St. Elizabeth's, a government psychiatric hospital in Washington.
Hinckley was found not guilty by reason of insanity in 1982 for the attack on Reagan, which also badly wounded presidential press secretary James Brady, outside a Washington hotel. Hinckley carried out the attack in a bid to impress actress Jodie Foster, with whom he was obsessed.
In his order, Friedman said Hinckley "is permitted to reside full-time in Williamsburg, Virginia, on convalescent leave, which shall begin no sooner than Aug. 5, 2016."
Hinckley's mother lives in Williamsburg, about 130 miles (210 km) south of Washington. Since 2006, Hinckley has completed more than 80 unsupervized visits to Williamsburg, the judge said.
Friedman's order imposes dozens of conditions, including a requirement that Hinckley meet with his psychiatrist in Washington at least once a month and notify the Secret Service when he travels for the appointment.
Hinckley's attack eventually became an important moment in the U.S. debate over gun control with Brady, who was left permanently disabled by his wound, and wife Sarah, becoming the country's leading gun control advocates.
His organization helped the Brady Handgun Violence Prevention Act become law in 1993, imposing federal background checks on gun purchases and a five-day waiting period.
Hinckley already has been staying at his mother's home in a gated community on a golf course during monthly furlough visits. He was granted a Virginia driver's license in 2014, the magazine Washingtonian reported in May.
Hinckley has worked as a volunteer at the library of a psychiatric facility in Williamsburg after failing to secure employment at places such as Starbucks and Subway, the magazine wrote.