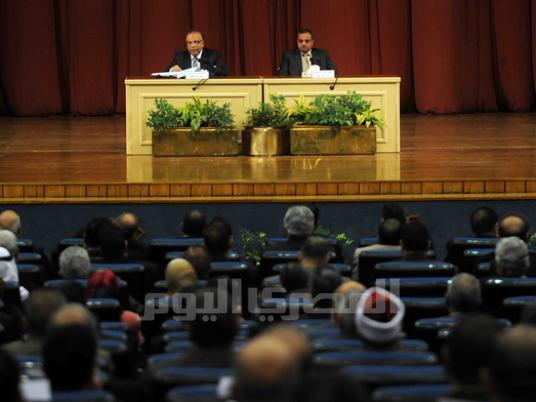 Hundreds of judges and prosecutors filed reports accusing nearly 30 members of Parliament and other political figures of defamation on Saturday, for their disparagement of last week's ruling against former President Hosni Mubarak, judicial sources told Al-Masry Al-Youm.
Cairo Criminal Court's ruling last Saturday sparked anger across the country. Mubarak and former Interior Minister Habib al-Adly were both given life sentences, but the former president's sons, Alaa and Gamal Mubarak, and Adly's top aides were exonerated.
According to the sources, the list of accused includes Essam Sultan, Mohammed El-Beltagy, Hassan al-Brins, Amr Hamzawy, and Ashraf Thabet.
The judges filing the reports demanded "investigation of those persons on charges of insulting the judiciary," and gave the judges a number of CDs and copies of newspapers as proof.
The accusations, the sources said, come at a time in which the Supreme Judicial Council is already swamped with hundreds of other reports.
In their reports, the judges said that no prominent figures should be immune from law, and that there should be repercussions for "anyone who wants to tamper with the security of the nation."
A judicial source said that an attorney general will investigate the accusations.
Edited translation from Al-Masry Al-Youm.