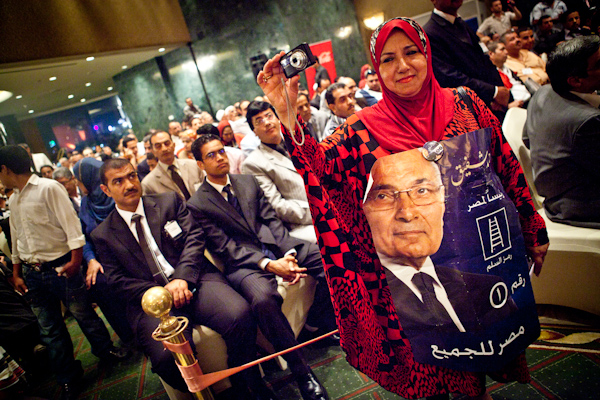 The Presidential Elections Commission decided on Thursday to recuse a challenge filed by Ahmed Shafiq to review 2012 presidential election run-off results.
The commission postponed the review until a new chairman is appointed after the current chair, judge Maher al-Beheiry, completes his tenure on 30 June.
However, politics may have played a role in the decision.
Judicial sources said the commission has likely declined to review the case after President Mohamed Morsy poked fun at the fact that the body was considering Shafiq's challenge when Article 28 of the Constitutional Declaration protects election results from judicial challenges.
Shafiq disputed the commission's decision on the results of the election, which brought current President Mohamed Morsy to power one year ago.
On Tuesday Presidential Elections Commission officials heard from Shawqi al-Sayed, Shafiq's lawyer, who demanded a re-run in the second round of elections.
Sayed had told Al-Masry Al-Youm he demanded the commission review letters it sent to and received from the Supreme Council of the Armed Forces (SCAF), Egypt's ruling body at the time, between 17 and 24 June 2012. He claimed the letters urged the announcement of results be postponed.
Sayed said that he also called on the commission to request the Egyptian Central Bank disclose transfers reportedly worth 110 million Kuwaiti dinars, sent from foreign countries to Islamist groups in Egypt, claiming the money was used to tip the electoral process in Morsy's favour.
Shafiq's lawyer pointed to allegations that electoral fraud, including preventing people from voting and manipulating voting cards at printing houses, took place, claiming they should be considered as evidence in the future case.
Edited translation from Al-Masry Al-Youm