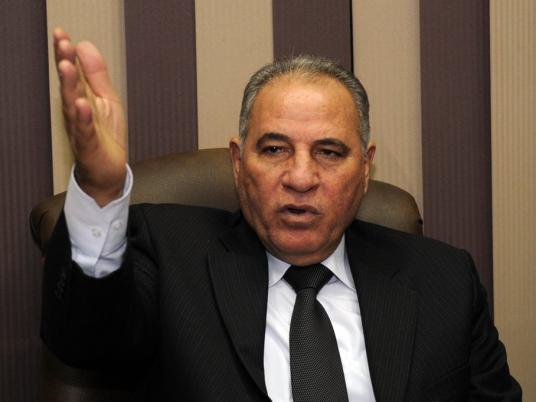 A counter-terrorism draft law approved by the Cabinet last month will receive final approval from Egypt's presidency within hours, Justice Minister Ahmed al-Zend told reporters at the Cabinet's building on Wednesday.
The draft will not return again the Cabinet, the minister said, suggesting that the document would not see any objection from President Abdel Fattah al-Sisi.
"We hope it will be issued before the Rabaa dispersal anniversary," said the minister, referring to the government's bloody dispersal of a major sit-in by supporters of former president Mohamed Morsi in August 2013 which came a month after the former leader's overthrow.
Friday is the dispersal's second anniversary.
Egypt has seen recurrent bloody attacks against security forces as well as bombings at public utilities since Morsi's ouster. The government accuses Morsi's Muslim Brotherhood, which it brands as a terrorist group, of backing and masterminding the attacks.
Egypt's judiciary jailed hundreds of thousands of Brotherhood and Morsi backers over charges of rioting and breaking protest laws.
The anti-terror draft, before its approval by the Cabinet last March, had been met with strong disapproval by journalists for imposing a two-year jail term and a hefty fine for press reports that differ from the government's statements as far as counter-terrorism efforts are concerned. The draft was accordingly amended by removing the jailterm but keeping the fine.
Edited translation from Al-Masry Al-Youm