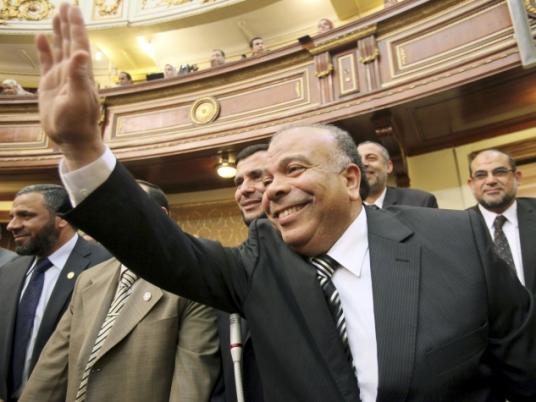 Parliament Speaker Saad al-Katatny on Sunday called on the ruling Supreme Council of the Armed Forces to ratify the political isolation law to be issued on the same day.
"The law was broadly welcomed in the street because it achieves a goal of the revolution," Katatny said in Sunday's session. "In the name of the people's deputies, I request that it is issued swiftly."
The Islamist-majority parliament hurriedly approved the bill on 12 April after Mubarak's vice president and spy chief Omar Suleiman said he would run in the election.
The provision, an amendment to the political activity law, excluded any president, vice president or leader of Mubarak's now-dissolved National Democratic Party from candidacy in the election.
The SCAF referred the law to Egypt's constitutional court to decide on the bill's legality.
The court, in a ruling that embarrassed the military rulers, said that it could only consider a law after it comes into effect, the sources said.
If ratified by the military it may disqualify Mubarak's last prime minister, Ahmed Shafiq, who is also a former air force chief.
But it would not exclude Amr Moussa, a front runner who served as Mubarak's foreign minister until 2001 before heading the Arab League. He faces the head of the Muslim Brotherhood's political arm, Mohammed Morsy.