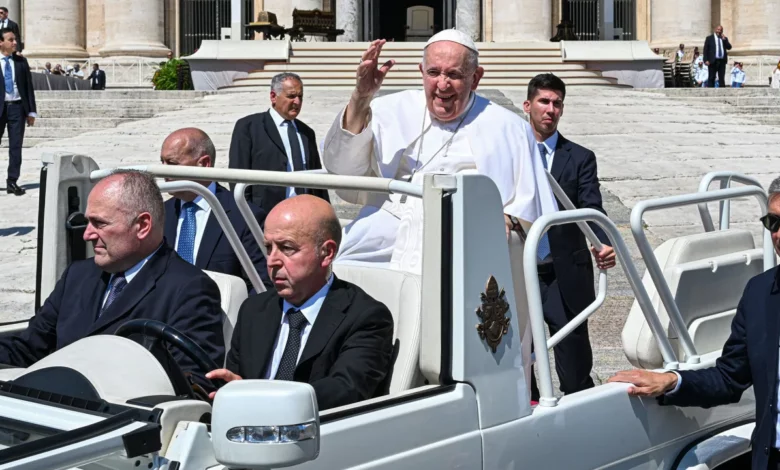 CNN
 —  Pope Francis has issued a message for the first time since undergoing abdominal surgery, asking the faithful to "keep me in your prayers."
"I sincerely appreciate the prayers and numerous expressions of closeness and affection received in the past few days," the Pontiff said in a tweet posted Friday.
"I am praying for everyone, especially those who suffer. I ask you to keep me in your prayers," he added.
The pope remains in Rome's Gemelli hospital after undergoing abdominal surgery on Wednesday. His health is improving, according to a Vatican statement issued earlier Friday.
Vatican spokesperson Matteo Bruni said the pope was continuing to recover and his "post-operative course continues to be regular."
"The Holy Father is without a fever, the hemodynamic parameters are normal, he has suspended the drips and continued to feed on a liquid diet," Bruni said in the statement.
On Friday afternoon, the pope "gathered in prayer and devoted himself to work" and in the evening he received the Eucharist, Bruni said.
"Pope Francis is touched by the numerous messages that he continues to receive in these hours; in particular he intends to address his thoughts and his thanks to the children currently hospitalized, for the affection and love received through their drawings and their messages," Bruni said.
"To them, as well as to the medical staff, nurses, social health workers and spiritual assistants who touch pain daily, relieving its weight, he expresses his gratitude for their closeness and prayer," he added.