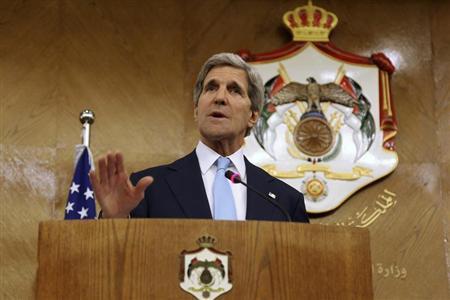 AMMAN – Secretary of State John Kerry said on Wednesday there would be no hasty U.S. decision on whether Egyptian President Mohamed Morsy's ouster constituted a coup, a determination that would affect U.S. aid for Cairo.
"On the issue of a coup, this is obviously an extremely complex and very difficult situation," Kerry told a news conference in Amman, where he held talks with Arab officials.
"The fact is we need to take the time necessary because of the complexity of the situation to evaluate what has taken place … So that's exactly what we are doing right now, and I'm not going to rush to judgment on it," he said.