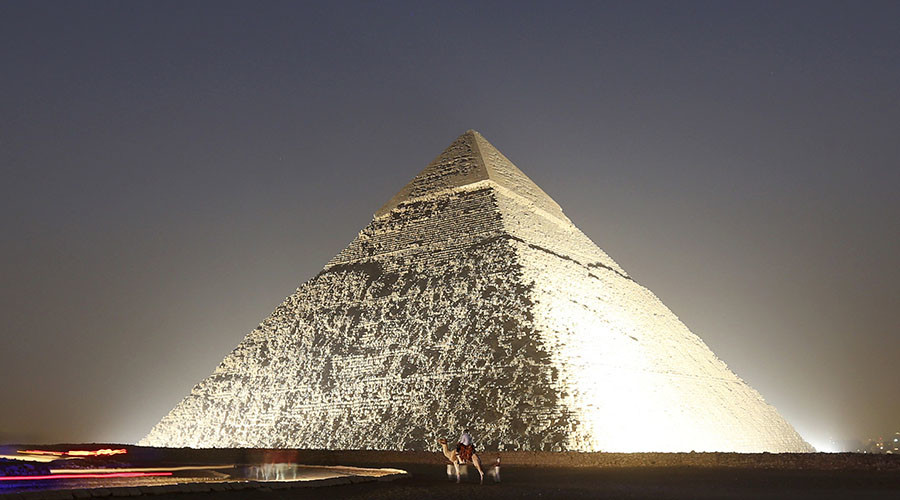 The spokesperson for the Egyptian Ministry of Tourism and Antiquities Soha Bahgat said on Saturday that the Khufu Pyramid, one of the Great Pyramids of Giza, is set to reopen within a month after being closed to visitors due to maintenance.
Bahgat assured that this procedure is normal but has not been done for some time.
The periodic maintenance process is being done from the inside in order to help preserve it, she explained.
The pyramid is exposed to issues such as dust, moisture and droplets from visitors, she said, which is why maintenance must be regularly undertaken.
Bahgat added that meanwhile the pyramids of Khafre and Menkaure receive visitors normally.
Khufu's secret
Former Egyptian Antiquities Minister Zahi Hawass commented on the discovery of a secret passage inside the Great Pyramid of Khufu earlier this year, saying the pyramid contains secrets not found in others.
Egypt has nine pyramids dating back to the era of the Fourth Dynasty only, from the era of Khufu and Snefru, noting that the pyramids of Khufu and Snefru revealed many secrets of the pharaohs.
Hawass says he believes that under the newly-discovered nine-meter corridor is the original burial chamber of King Khufu.
"The burial chamber of King Khufu inside the Great Pyramid has not been discovered, but I expect that the beneath the secret passage is the burial chamber of King Khufu."
Egypt gained publicity worth millions of dollars with the announcement of this discovery, he added.