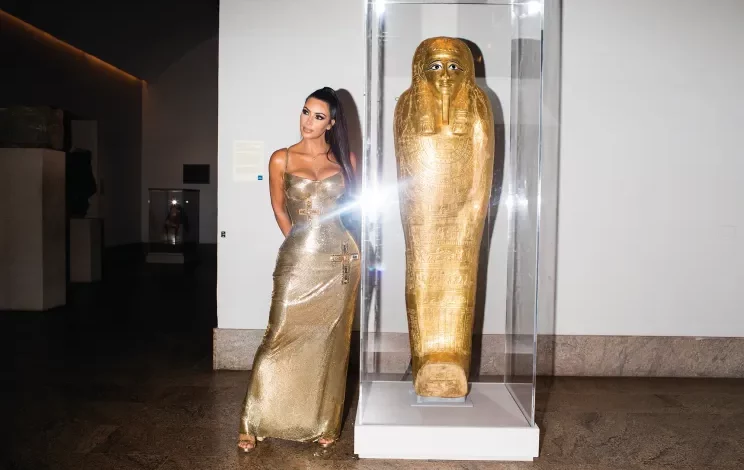 British journalist Ben Lewis revealed the unexpectedly important role played by a picture of Kim Kardashian next to a pharaonic sarcophagus in solving a long-running criminal case related to the theft of the very same golden coffin – which had been smuggled from Egypt in 2011.

Kardashian did not know a photo of her at the Metropolitan Museum of Art in New York in 2018 with the coffin would help finally solve the mystery of where the sarcophagus had gone, the Daily Mail newspaper reported, as it had been sold by smugglers to the museum for four million dollars.
Lewis confirmed that the smuggling of the sarcophagus of priest "Nagm Ankh" from Egypt took place through a long journey until it arrived at the Metropolitan Museum of Art where it was first displayed during the Met Gala ceremony in May 2018.

Later that month, Assistant District Attorney in Manhattan Matthew Bogdanos received an email of the picture of Kardashian sent by a Middle Eastern informant who in turn had received it from smuggler, upset about not being paid to get the coffin out of the country in 2011, Lewis wrote.
The skillfully decorated sarcophagus, which was seen by nearly half a million visitors when it became the focus of a major exhibition in July 2018, was returned to Egypt in 2019, where it is currently displayed at the Grand Egyptian Museum in Cairo.
Photo credit: New York Times