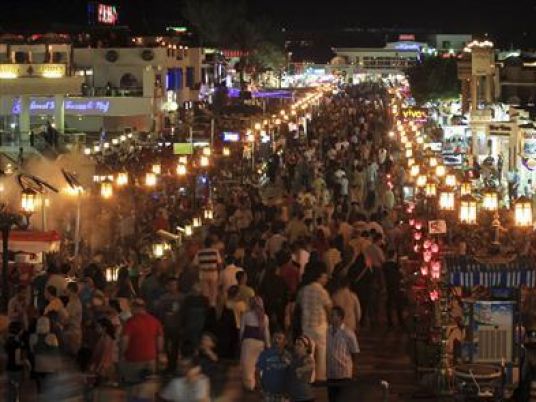 The Dutch airline KLM has told passengers departing Cairo they can only take hand luggage.
Security officials in the Egyptian capital, speaking on condition of anonymity, told the Associated Press that flight KL554 left for Amsterdam on Friday morning with only 115 passengers out of the 247 who were booked.
They said the remaining passengers refused to leave without taking check-in bags. A statement on KLM's website said the measure was "based on national and international information and out of precaution".
KLM spokeswoman Gedi Schrijver would not elaborate on the Dutch carrier's decision. "The airport in Cairo is good, because we can fly there without restrictions, but loading baggage in the hold via Cairo airport we have decided not to do that based on the information," she said.
It follows a similar announcement from Britain, whose tourists can take only carry-on luggage when leaving Sharm el-Sheikh.
The organized return from the Egyptian resort follows reports that a bomb may have been smuggled into the cargo hold of the Russian Metrojet plane that disintegrated above the Sinai desert last Saturday.
KLM has no direct flights to the Red Sea resort of Sharm el-Sheikh, from where the Russian plane took off last Saturday.